Junior Community Support Specialist
Junior Community Support Specialist
Apply now
About the Role
The main goal of our Community Support Team is ensuring our members enjoy a trustworthy community experience and helping them understand our product. Through thousands of monthly events and activities in our communities worldwide, millions of InterNations members are able to meet, network, share their passion, and live unique experiences. As a Community Support Specialist, you will provide customer-oriented support, enforce quality assurance measures, maintain our forums and ensure the ongoing satisfaction of our growing member base.
As a Community Support Specialist at InterNations, you will:
take ownership for shaping our community, define and enforce our community guidelines and policies
provide individual support and guidance in English to more than 4.3 million members in 420 cities through multiple channels, including, but not limited to, email and messaging (i.e. social media)
assist our members with payment inquiries and complaints
identify and investigate breaches of our community guidelines, take appropriate actions
report bugs and issues that inhibit the user experience, consolidate and deliver feedback on continuous improvements to Product Teams
gather and apply experience to identify knowledge gaps and maintain public knowledge bases or improve the member communication
track forum activity on the platform and address sensitive or potentially offensive content
identify opportunities for operational efficiency and support cross-functional projects to optimize the user experience of our members
You meet the following requirements:
career starter or 1+ years' experience in areas such as Customer Support, Online Operations, Community Management (or equivalent)
fluency in written and spoken English is essential (additional languages are a plus)
passion for helping people and user-centric mindset
affinity for social networking applications and platforms
tech-savviness, analytical-thinking, and problem-solving experience
communicative, assertive, reliable, and calm under pressure
open, collaborative, and a team player who enjoys working in an international environment
Are you the right one for the job?
Send us your application (CV and cover letter) today!
Please note:
We can only accept applications from those who already hold a valid work permit for Germany.
About us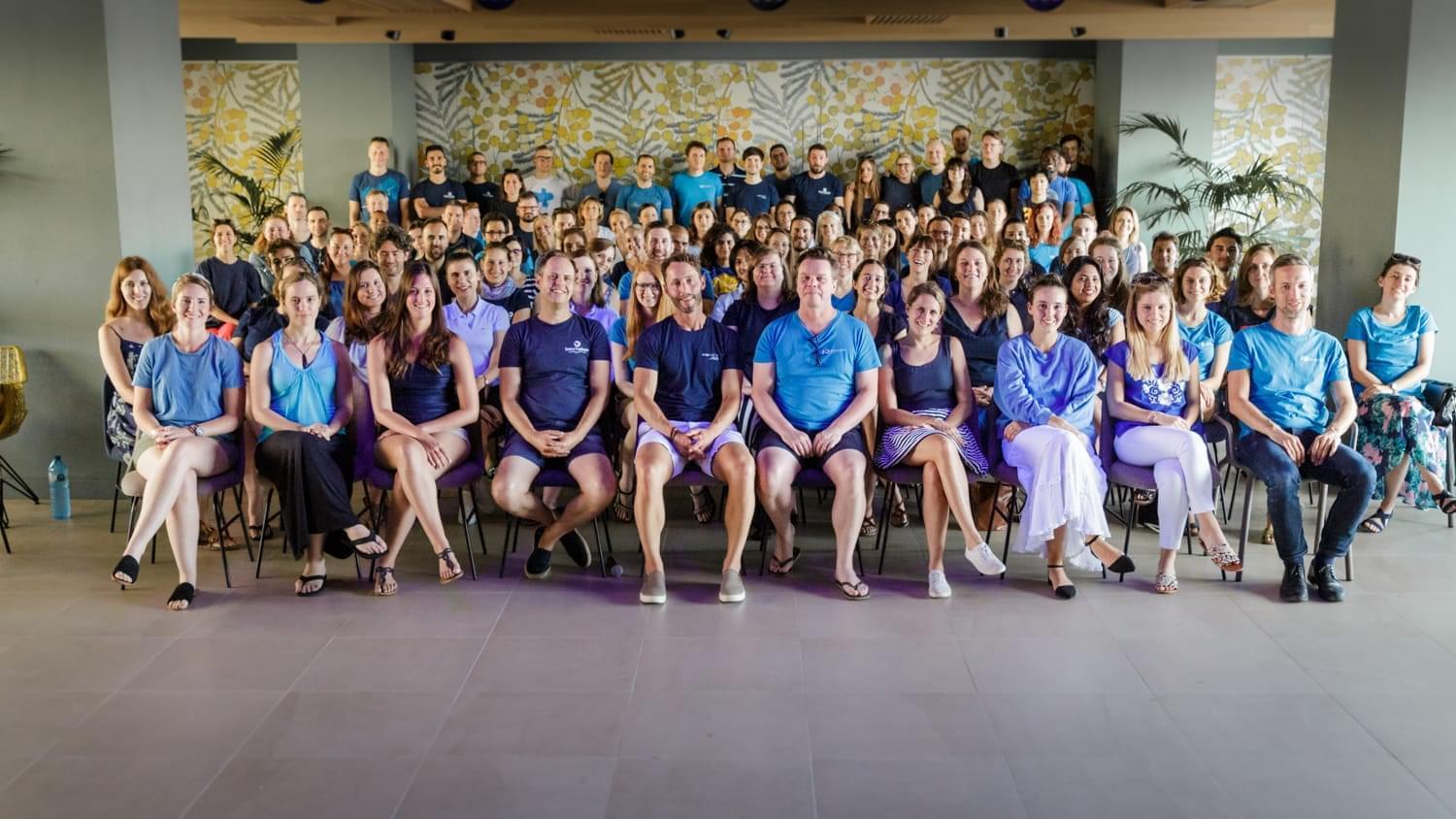 With over 4.8 million members in 420 cities worldwide, InterNations is the largest global community for people who live and work abroad. InterNations offers global and local networking and socializing, both online and face-to-face. At around 6,000 events and activities per month, expatriates can meet other global minds and pursue their interests. Members can also find and exchange tips and information on life abroad through discussion forums and helpful articles based on personal expat experiences. Membership is by approval only to ensure quality and trust in our community. InterNations is part of New Work SE, a group of brands that offer products and services for a better working life.
Although we have office in Munich, Germany, we're a remote-first company. All team members are free to work anywhere in Europe — from home, the office, or a combination of both. You can read more about InterNations becoming a remote-first company in our company blog.
Benefits of working at InterNations:
a growing, dynamic company with an international team
a centrally located office in Munich
the possibility to work fully remote anywhere in Europe
support with your visa application
an ongoing sustainability initiative — we're a climate-neutral company
a friendly atmosphere and the space to pursue your ideas
28 paid vacation days + special paid leave
the option to take a sabbatical after 3 years with InterNations
part-time work contracts possible
Albatross Membership for team members and their partners
XING Premium membership
regular team bonding events to connect our team members wherever they are
regular workshops, training sessions, cross-departmental projects & exchanges
At InterNations, you'll be working in a friendly atmosphere geared toward bringing out your creativity and independence. With our flat organizational structure, you'll have lots of room to pursue your own ideas. If you're a working parent, you'll find the flexibility you need to support your work-life balance. All team members can work remotely anywhere in Europe, or from our Munich office. And as we value building strong connections between our team members, especially in a remote setting, you can look forward to coffee lotteries, language tandems, department exchanges, and regular team-bonding activities.