Corporate Communications Intern
About the Role
About the Role:
How do you catch the media's attention? How do you weave corporate news into a story that will engage journalists and their readers? How do you communicate internally to keep all employees informed and engaged? These are the challenges the InterNations Corporate Communications Team tackles on a global scale every day. As a Corporate Communications Intern, you will identify and contact relevant media outlets around the world, keep track of published articles, and support with internal communication. If you're creative, outgoing, and looking for a challenge, we want to hear from you.

As a Corporate Communications Intern at InterNations, you will: 
gain valuable experience in international PR and internal communications

learn how to develop press materials, such as press releases, fact sheets, case studies, interviews, and more

get in touch with key publications around the world, answer press requests, and pitch stories with support from experienced PR professionals

collaborate on projects, such as the Expat Insider survey, one of the most extensive expat studies in the world

be responsible for international media monitoring and reporting

learn industry software, such as Cision, to maintain a database of journalists

work with interns from all departments on regular intern-led projects that have an impact on the company's performance,  such as developing and creating the app-store video
You meet the following requirements: 
university student of any discipline 
the internship is a compulsory part of your course of studies
available for a period of six to twelve months starting Asap
professional fluency in written and spoken English
outgoing and proactive personality; strong writing and communication skills
ability to work independently; to be reliable and motivated
experience abroad and cross-cultural proficiency desired
practical experience with MS Office and internet applications
Are you the right one for the job?
Then send us your application (CV and cover letter) today! 
Please note: 
We can only accept applications from those who must complete an internship for a minimum of 6 months as part of their degree. Although we're based in Munich, Germany, we are remote-first: all of our colleagues are free to work from home, the office, or a combination of both.
If you want to know more about what working at InterNations is like, take a look at our
corporate blog
!
About us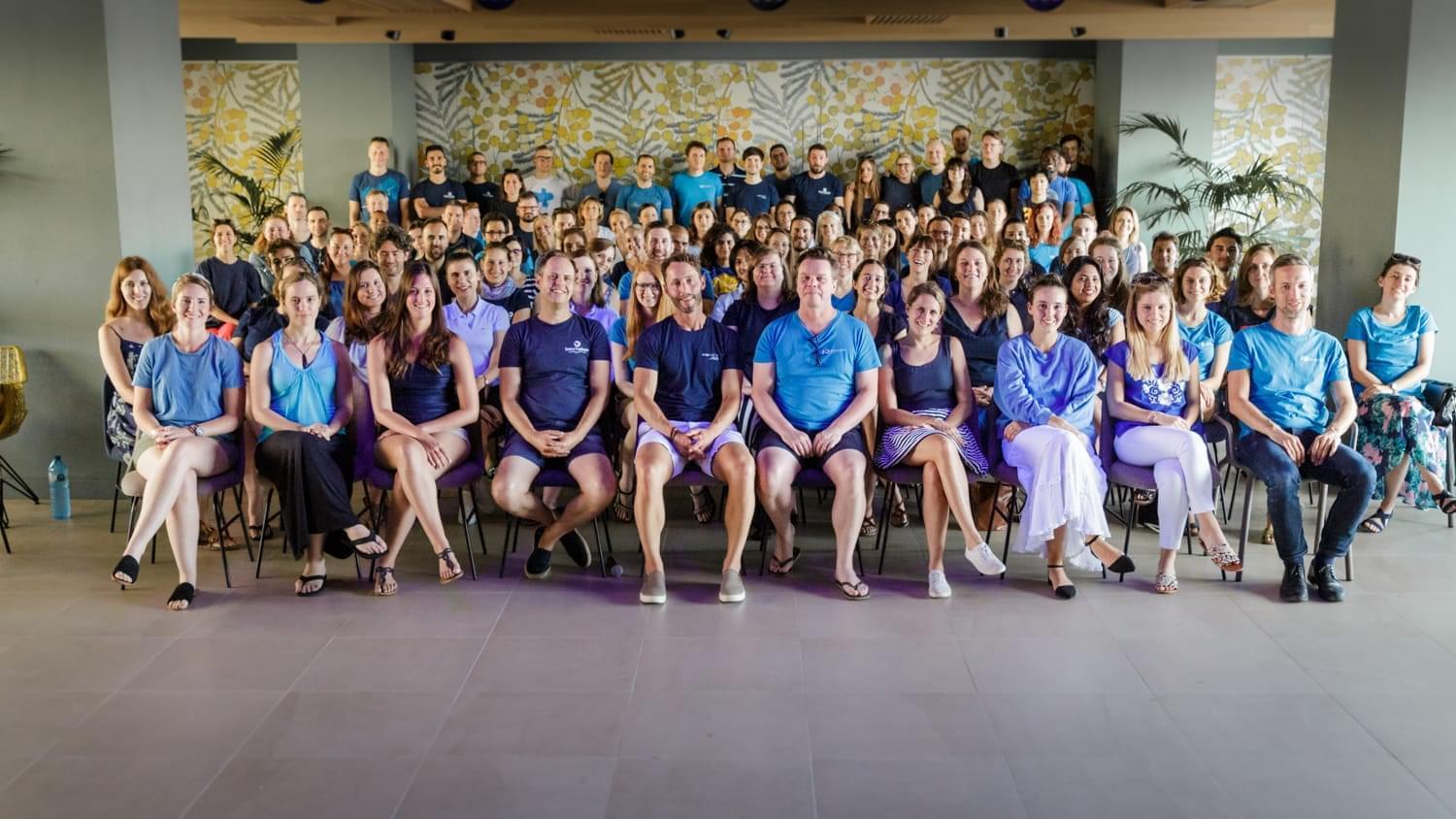 With over 4.8 million members in 420 cities worldwide, InterNations is the largest global community for people who live and work abroad. InterNations offers global and local networking and socializing, both online and face-to-face. At around 6,000 events and activities per month, expatriates can meet other global minds and pursue their interests. Members can also find and exchange tips and information on life abroad through discussion forums and helpful articles based on personal expat experiences. Membership is by approval only to ensure quality and trust in our community. InterNations is part of New Work SE, a group of brands that offer products and services for a better working life.
Although we have office in Munich, Germany, we're a remote-first company. All team members are free to work anywhere in Europe — from home, the office, or a combination of both. You can read more about InterNations becoming a remote-first company in our company blog.
Benefits of working at InterNations:
a growing, dynamic company with an international team
a centrally located office in Munich
the possibility to work fully remote anywhere in Europe
support with your visa application
an ongoing sustainability initiative — we're a climate-neutral company
a friendly atmosphere and the space to pursue your ideas
28 paid vacation days + special paid leave
the option to take a sabbatical after 3 years with InterNations
part-time work contracts possible
Albatross Membership for team members and their partners
XING Premium membership
regular team bonding events to connect our team members wherever they are
regular workshops, training sessions, cross-departmental projects & exchanges
At InterNations, you'll be working in a friendly atmosphere geared toward bringing out your creativity and independence. With our flat organizational structure, you'll have lots of room to pursue your own ideas. If you're a working parent, you'll find the flexibility you need to support your work-life balance. All team members can work remotely anywhere in Europe, or from our Munich office. And as we value building strong connections between our team members, especially in a remote setting, you can look forward to coffee lotteries, language tandems, department exchanges, and regular team-bonding activities.