Team Lead Advertising Sales (Corporate Partnerships)
Team Lead Advertising Sales (Corporate Partnerships)
Apply now
About the Role
​ We are currently searching for an experienced Team Lead to join our Advertising Sales Team in Munich. The Corporate Partnerships team takes care of partner advertising and marketing cooperations.  You will be responsible for driving new business and leading both the Sales and Ad Operations activities. 
About the Team
​The Corporate Partnerships team is responsible for advertising our partners' expat-related products and services to InterNations members through targeted marketing solutions. We sell, create, and deploy both email marketing and display advertising campaigns.  
As Team Lead Advertising Sales at InterNations, you will:
Team Lead
manage a high-performing sales and account management team, providing guidance, mentorship, and motivation to help them achieve their goals
spearhead sales activities and drive revenue growth
organize the department by identifying opportunities for process improvements to help increase efficiency in both the sales team and the ad operations team;
lead strategy and projects for ad product development; ensuring our offerings remain competitive and meet the needs of our partners
plan and forecast department budgets
develop and implement pricing strategies for existing and new ad products
 provide weekly reports to the CEO, showcasing team performance, revenue growth and sales development
Ad Operations
provide marketing consultation and expertise on all global and regional campaigns
analyze reporting and data collection of current and previous partnerships using Google Ad Manager and Excel
oversee campaign implementation and deployments
Account Management
 manage a portfolio of partner accounts, ensuring a seamless execution of advertising services
 collaborate with sales managers to prepare proposals, reports and analysis to optimize campaign success and minimize customer churn riskunderstand and explain performance data and provide content strategy consultation while also managing realistic performance expectations 
 stay up-to-date on the latest trends and developments in the online marketing ecosystem
serve as the voice of the customer and provide feedback to the product teams to influence the product roadmap
You meet the following requirements:
strong passion for direct sales business
previous experience leading a small to medium-sized team
university degree in business, marketing, or similar
minimum 4–5 years of digital marketing or advertising experience
excellent project management, time management, and organizational skills
native level written and spoken English
experience abroad and cross-cultural proficiency desired
entrepreneurial spirit and solution-oriented attitude
Preferred Experience:
5+ years of experience managing global key accounts with multiple stakeholders
successful track record in growing media sales in an international business environment
passion for working in an environment of change
experience leveraging data to identify opportunities to drive campaign success
knowledge of how internet advertising technology works and the ability to explain it in ordinary terms
expertise of digital media and managing large advertising budgets and campaigns
previous experience with Google Ad Manger, Google Analytics, or other advertising tools is a plus
Are you the right one for the job?
Send your application (CV and cover letter) today!
About us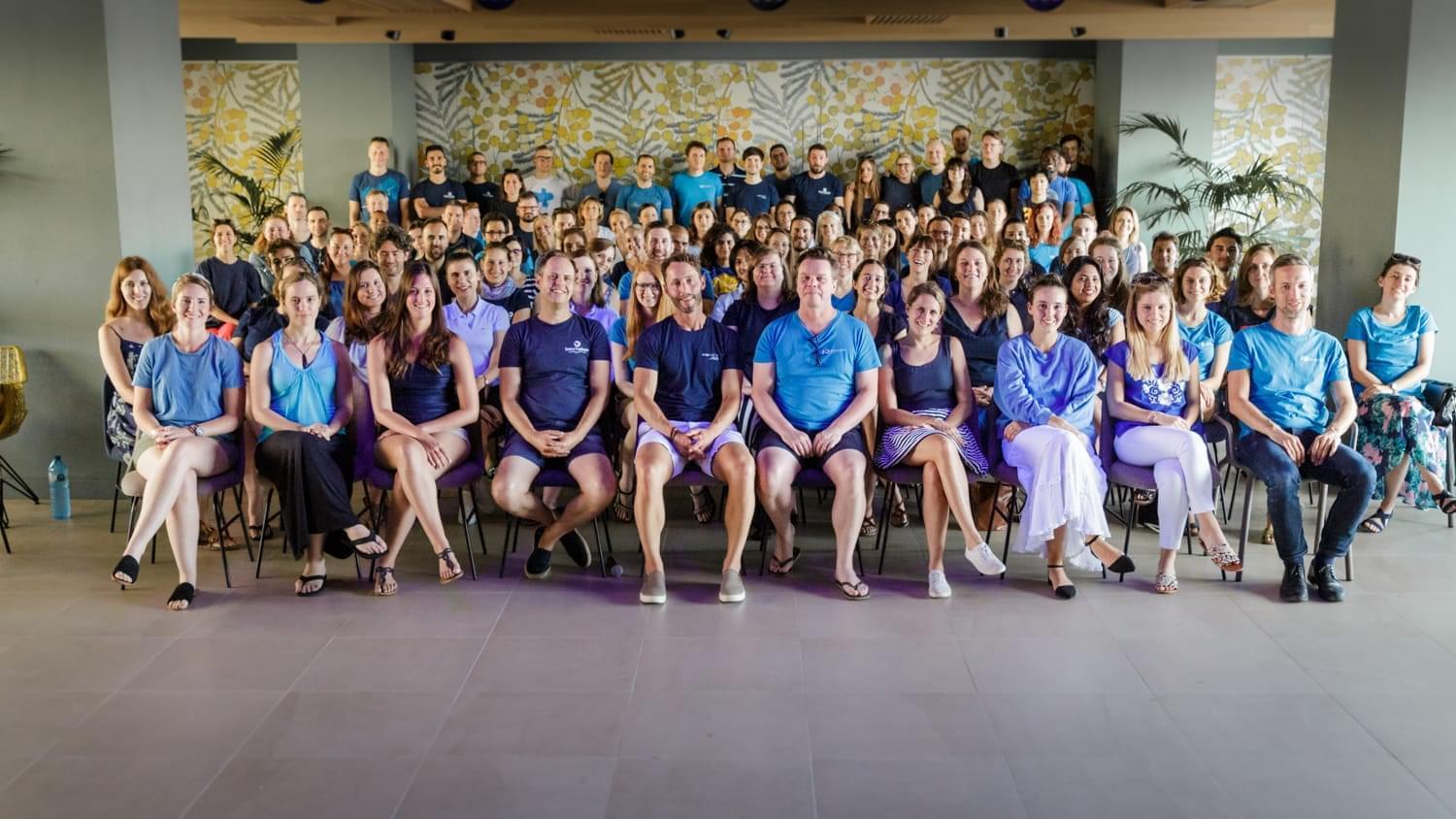 With over 5.1 million members in 420 cities worldwide, InterNations is the largest global community for people who live and work abroad. InterNations offers global and local networking and socializing, both online and face-to-face. At around 6,000 events and activities per month, expatriates can meet other global minds and pursue their interests. Members can also find and exchange tips and information on life abroad through discussion forums and helpful articles based on personal expat experiences. Membership is by approval only to ensure quality and trust in our community. InterNations is part of New Work SE, a group of brands that offer products and services for a better working life.
Although we have office in Munich, Germany, we're a remote-first company. All team members are free to work anywhere in Europe — from home, the office, or a combination of both. You can read more about InterNations becoming a remote-first company in our company blog.
Benefits of working at InterNations:
a growing, dynamic company with an international team
a centrally located office in Munich
the possibility to work fully remote anywhere in Europe
support with your visa application
an ongoing sustainability initiative — we're a climate-neutral company
a friendly atmosphere and the space to pursue your ideas
28 paid vacation days + special paid leave
the option to take a sabbatical after 3 years with InterNations
part-time work contracts possible
Albatross Membership for team members and their partners
XING Premium membership
regular team bonding events to connect our team members wherever they are
regular workshops, training sessions, cross-departmental projects & exchanges
At InterNations, you'll be working in a friendly atmosphere geared toward bringing out your creativity and independence. With our flat organizational structure, you'll have lots of room to pursue your own ideas. If you're a working parent, you'll find the flexibility you need to support your work-life balance. All team members can work remotely anywhere in Europe, or from our Munich office. And as we value building strong connections between our team members, especially in a remote setting, you can look forward to coffee lotteries, language tandems, department exchanges, and regular team-bonding activities.