People Experience Team Lead
About the Role
We are looking for a People Experience Team Lead to join our team — someone who is located in the Munich or surrounding area.
As a People Experience Team Lead at InterNations
, you will develop the mid- and long term People Experience strategy and drive continuous professionalization covering all PX areas, ensuring that we are meeting our business goals at all times. 
PX strategy:

 identify strategic and high-impact PX focus themes in close alignment with the management team; design and implement best-practice PX initiatives company-wide in order to turn the strategy into success

 

leadership:

 be part of our InterNations leadership team, guiding and empowering our Feel Good, Junior People Experience and Recruiting Manager

 

recruiting:

 oversee the entire recruiting process and continuously improve our candidate experience; collaborate with our employer of record for remote hires, and contract new employees

 

on- and offboarding:

 make sure that the onboarding and offboarding processes run smoothly and are aligned with our remote hiring strategy

 

administration and payroll:

 support with work/residence permits, prepare monthly payroll for external service provider, coordinate the company pension scheme with our external partner

 

performance process:

 coordinate yearly review conferences, moderate group feedback sessions between employees and their supervisors, and performance assessment conferences among leaders

 

personal development:

 maintain and identify personal development measures (eg. workshops, courses etc.) in close collaboration with department heads

 

feel good:

 be the go-to person for our Feel Good Manager who takes care of our team trips, organizes online social events, coordinates benefits and office related tasks

 

operational efficiency:

 create yearly budget plan for the PX team, be the contact person for HR related audits, prepare monthly reportings as well as define OKRs

 
You meet the following requirements: 
university degree, solid HR experience in a Senior role and ideally first leadership experience

 

good knowledge of the German employment law and social security system

 

positive mindset and can-do attitude

 

strong communication skills across hierarchy levels and good understanding on creating a strong team feeling and culture

 

excellent verbal and written communication skills in English (C1) and German (C1)

 

IT savvy: at ease with different tools and know how to use them best

 

experience in building people frameworks and with developing efficient and agile organizational structures

 

pragmatic yet analytical approach and understanding how to balance strategic thinking with prioritization and operational execution

 
Sound interesting?
Then send us your application (CV and cover letter) today!
About us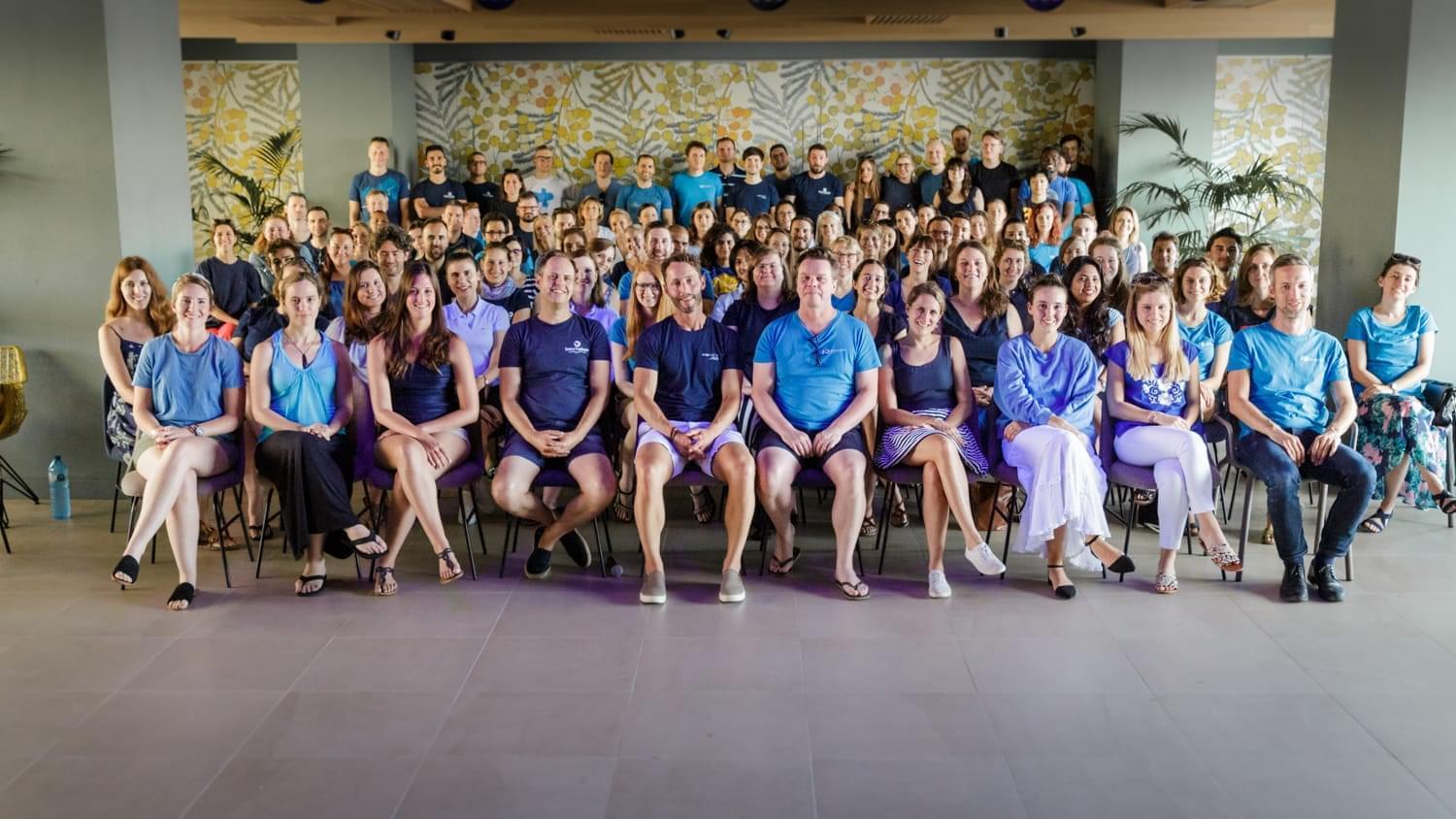 With over 4.8 million members in 420 cities worldwide, InterNations is the largest global community for people who live and work abroad. InterNations offers global and local networking and socializing, both online and face-to-face. At around 6,000 events and activities per month, expatriates can meet other global minds and pursue their interests. Members can also find and exchange tips and information on life abroad through discussion forums and helpful articles based on personal expat experiences. Membership is by approval only to ensure quality and trust in our community. InterNations is part of New Work SE, a group of brands that offer products and services for a better working life.
Although we have office in Munich, Germany, we're a remote-first company. All team members are free to work anywhere in Europe — from home, the office, or a combination of both. You can read more about InterNations becoming a remote-first company in our company blog.
Benefits of working at InterNations:
a growing, dynamic company with an international team
a centrally located office in Munich
the possibility to work fully remote anywhere in Europe
support with your visa application
an ongoing sustainability initiative — we're a climate-neutral company
a friendly atmosphere and the space to pursue your ideas
28 paid vacation days + special paid leave
the option to take a sabbatical after 3 years with InterNations
part-time work contracts possible
Albatross Membership for team members and their partners
XING Premium membership
regular team bonding events to connect our team members wherever they are
regular workshops, training sessions, cross-departmental projects & exchanges
At InterNations, you'll be working in a friendly atmosphere geared toward bringing out your creativity and independence. With our flat organizational structure, you'll have lots of room to pursue your own ideas. If you're a working parent, you'll find the flexibility you need to support your work-life balance. All team members can work remotely anywhere in Europe, or from our Munich office. And as we value building strong connections between our team members, especially in a remote setting, you can look forward to coffee lotteries, language tandems, department exchanges, and regular team-bonding activities.