InterNations Webtalk "Inspiring Faces": Forest Bathing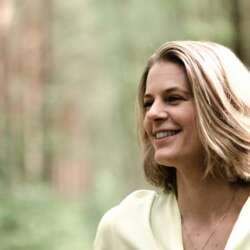 Took place 3 weeks 2 days ago
Ever heard of Forest Bathing?
To give us all inspiration and positive energy during social distance times I am excited to start my InterNations Interactive Webtalk "Inspiring Faces".
*****My first guest this Saturday 07.00 PM live will be Pia Hötzl, Expert on Forest Bathing & Mental Coach. Forest Bathing (shinrin yoku) comes from Japan. Pia will explain how it can make us feel better during the Corona crisis and what to do else to use these times for a positive change in our life. Of course, Pia will also give us practical tipps we all can use in home office.
*****All InterNations members can join the show live via Zoom and ask questions.
https://us04web.zoom.us/j/737204594 …
Starting this Saturday you'll get to know entrepreneurs, artists and therapists who will share their best advice on how to stay happy, healthy and wealthy during these special times.
(Copyright picture Pia Hötzl: Thorgen Bloch)
InterNations Ambassador Berlin
Living the InterNations spirit - Nobody stands alone!
InterNations is constantly growing and for many guests, this will be their first event. Please be welcoming and introduce them to your friends. Live the spirit of connecting global minds to ensure that every member has a lovely time. Thanks!
InterNations provides the infrastructure to organize events; members with a special membership status ("InterNations Ambassadors") volunteer to organize events. These voluntary organizers do not represent InterNations as vicarious agents. In the case of gross negligence by the organizers, InterNations therefore does not accept any legal responsibility for resulting damages. Furthermore, neither InterNations nor the event organizers assume liability for any loss of or damage to personal property, nor shall they be held responsible in the event of financial, physical, or emotional damage. To enjoy free or reduced entry, members are advised to upgrade to Albatross Membership 24 hours prior to the event, otherwise InterNations cannot guarantee that your request will be processed in time.

This event is privately organized. You may join online with your own software account. Neither InterNations nor our Ambassadors/Consuls in their capacity as organizers of our events have any affiliation with the online meeting tool used.