InterNations Casa Karaoke Virtual Night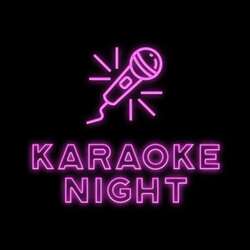 Took place 1 week 2 days ago
We are inviting you to this virtual Live Karaoke performance.
Make sure you have some nice snacks and beverage at home, put on your favourite party outfit and get comfortable in front of your connected device.
You will be able to put your favourite song in queue via "Karafun", and to sing it along others!
Each Singer needs to choose from the huge Karafun List & send to Patrick via Inbox your preferred song (1 song per person) . _ Best singers will be rewarded .
https://www.karafun.fr/karaoke/
NB: We are securing a membership for the event, no need for you to pay anything .
Copy the link below into the web-browser at the time of the event to participate in the event!
Please note: We will be using Zoom for this meeting. If you do not have an account already, sign up for a free account in advance of the event, it only takes a few minutes.
https://us02web.zoom.us/j/844151135 …
Meeting ID : 844 1511 3596
Password : 095171
Looking forward for a great Music Night
Instagram: #internationscasa
NOTE: Music Karaoke songs will be on Karafun, and Chat will be authorised on ZOOM
InterNations Ambassadors Casablanca
Living the InterNations spirit - Nobody stands alone!
InterNations is constantly growing and for many guests, this will be their first event. Please be welcoming and introduce them to your friends. Live the spirit of connecting global minds to ensure that every member has a lovely time. Thanks!
InterNations provides the infrastructure to organize events; members with a special membership status ("InterNations Ambassadors") volunteer to organize events. These voluntary organizers do not represent InterNations as vicarious agents. In the case of gross negligence by the organizers, InterNations therefore does not accept any legal responsibility for resulting damages. Furthermore, neither InterNations nor the event organizers assume liability for any loss of or damage to personal property, nor shall they be held responsible in the event of financial, physical, or emotional damage. To enjoy free or reduced entry, members are advised to upgrade to Albatross Membership 24 hours prior to the event, otherwise InterNations cannot guarantee that your request will be processed in time.

This event is privately organized. You may join online with your own software account. Neither InterNations nor our Ambassadors/Consuls in their capacity as organizers of our events have any affiliation with the online meeting tool used.