Supercharging your Work-life in your Organizational Culture!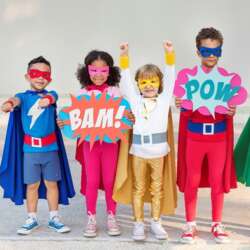 ****** Registration needed!!!!*****
The experienced Exec. Coach, Sam Eaton and I, are welcoming you to 3 webinars:
1st webinar. "Is it You? Your people? or the Organizational Culture?"
Join this webinar only if you feel that something is not good enough in your work life / within your organisation. Of course, if you feel that your worklife or your organization needs a lot of improvement we can work on supercharging this for you! Our experience tells us that in such situations people and organizations unconsciously stay paralyzed, but there are always friends that can give you great recommendations, and there is always Luck, Faith and the Universe.
2nd webinar: "what NOT to do in a tough work environment or in an Organisational Transformation process"
Join the second in our series of webinars if your work environment is tough, you've gone through several organizational change processes, (or you've led several such processes that weren't so successful). Of course. We'll cover what you can do in a very practical and pragmatic way both individually and on an organizational level. Bring on the transformation!
3rd webinar: "Practical advice blending Personality, Organizational and National culture"
Some of our participants that will have joined the previous two webinars and will have chosen to share some of their tough situations in their own companies, in their own industries, and in their own cultures will receive practical (anonymous) advice based on their personalities.
InterNations Ambassador Kyiv
Living the InterNations spirit - Nobody stands alone!
InterNations is constantly growing and for many guests, this will be their first event. Please be welcoming and introduce them to your friends. Live the spirit of connecting global minds to ensure that every member has a lovely time. Thanks!
InterNations provides the infrastructure to organize events; members with a special membership status ("InterNations Ambassadors") volunteer to organize events. These voluntary organizers do not represent InterNations as vicarious agents. In the case of gross negligence by the organizers, InterNations therefore does not accept any legal responsibility for resulting damages. Furthermore, neither InterNations nor the event organizers assume liability for any loss of or damage to personal property, nor shall they be held responsible in the event of financial, physical, or emotional damage. To enjoy free or reduced entry, members are advised to upgrade to Albatross Membership 24 hours prior to the event, otherwise InterNations cannot guarantee that your request will be processed in time.