How to GET Great Service: Upgrade From Everyday Customer to VIP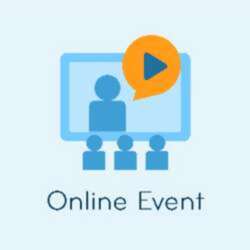 Time: 19:30 (Zurich), 18:30 (London), 22:30 (Dubai), 20:30 (Moscow), 13:30 (New York).
How many times have you wished that you could get better service at a restaurant, hotel, beautician, government offices, doctor, bank, etc.? With "How to GET Great Service", this will no longer be a question of luck!
In this talk, Howard Rokofsky, will discuss some of the techniques from his book and answer your questions on how you can get better service, anywhere you go. Feel free to read a few chapters at http://www.amazon.com/dp/B07CLK5KXN
Our Speaker, Howard Rokofsky, since 2002 has been teaching soft skills (specializing in Presentation, Negotiation, and Persuasion skills) to managers at companies of all sizes. Over that time, he has gathered a wealth of information which he condensed into the first "C-to-B handbook" – a how-to guide to persuasion, written from the customer's point of view.
Program: Presentation, Q&A and breakout rooms.
Time: 19:30 (Zurich), 18:30 (London), 22:30 (Dubai), 20:30 (Moscow), 13:30 (New York).
InterNations Ambassador Zurich
Living the InterNations spirit - Nobody stands alone!
InterNations is constantly growing and for many guests, this will be their first event. Please be welcoming and introduce them to your friends. Live the spirit of connecting global minds to ensure that every member has a lovely time. Thanks!
InterNations provides the infrastructure to organize events; members with a special membership status ("InterNations Ambassadors") volunteer to organize events. These voluntary organizers do not represent InterNations as vicarious agents. In the case of gross negligence by the organizers, InterNations therefore does not accept any legal responsibility for resulting damages. Furthermore, neither InterNations nor the event organizers assume liability for any loss of or damage to personal property, nor shall they be held responsible in the event of financial, physical, or emotional damage. To enjoy free or reduced entry, members are advised to upgrade to Albatross Membership 24 hours prior to the event, otherwise InterNations cannot guarantee that your request will be processed in time.