InterNations Brussels First Online Get-together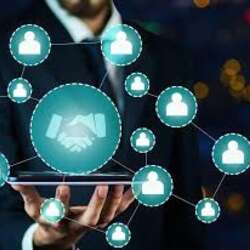 After long months of waiting to be able to organize in person events, we finally gave up for the time being and are going online too as many communities did long ago.
Given the new restrictions and regulations we might not be able to organize in person events any time soon and we miss you. So lets get together for an online event and meet and greet and reconnect.
The event is going to last for 1,5 hours only; we want the event to be fun and easy not long and boring.
Structure of the evening:
- 10 minutes introduction of the event by the organizing Ambassador
- 30 minutes speed networking - you are automatically divided into the rooms with a limited amount of time to have a quick social introduction.
- 30 minutes 3 break out rooms with three themes:
a) your favorite spot in Brussels;
b) your last/or most loved travel destination;
c) your favorite movie.
you can choose the room you want to go or change rooms in the middle.
- 10 minute reconvening in the main room for summary and good bye :)
Thats the plan for Thursday. Lets hope that technology will allow us to do so :)
Looking forward to see you soon,
InterNations Ambassadors Brussels
Living the InterNations spirit - Nobody stands alone!
InterNations is constantly growing and for many guests, this will be their first event. Please be welcoming and introduce them to your friends. Live the spirit of connecting global minds to ensure that every member has a lovely time. Thanks!
InterNations provides the infrastructure to organize events; members with a special membership status ("InterNations Ambassadors") volunteer to organize events. These voluntary organizers do not represent InterNations as vicarious agents. In the case of gross negligence by the organizers, InterNations therefore does not accept any legal responsibility for resulting damages. Furthermore, neither InterNations nor the event organizers assume liability for any loss of or damage to personal property, nor shall they be held responsible in the event of financial, physical, or emotional damage. To enjoy free or reduced entry, members are advised to upgrade to Albatross Membership 24 hours prior to the event, otherwise InterNations cannot guarantee that your request will be processed in time.