InterNations Online Official Event - Welcome to New Delhi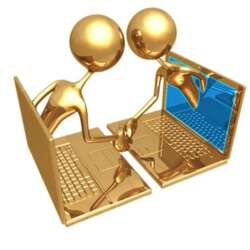 Hello and welcome to our very first online event here in New Delhi, India.
I am an InterNations Ambassador in New Delhi, and welcome InterNations members from all over India and abroad.
For our first event online, I would like to use this opportunity to say hi and get the ball rolling to engage with as many active members as possible.
This would be an ideal opportunity for the community at large to take part in a high quality online get-together, network, and share learnings to make for pleasant online meetings here at InterNations.
I would really appreciate it if we could stay clear of discussing the BIG elephant in the room i.e. Corona virus and Covid 19. I am confident we can all be best informed from our respective sources online, and use this opportunity instead to build quality connections.
Some of the things that can help get a conversation started include:
1. Talking about new habits started during the quarantine
2. Old habits broken
3. The Economy, and the impact of the US elections
4. New technologies
We will use breakout rooms where you may continue with your discussions, just how one might IN-PERSON.
I look forward to seeing you all, please grab a bite or drinks and join us online for an engaging night with InterNations - New Delhi.
InterNations Ambassadors New Delhi
Living the InterNations spirit - Nobody stands alone!
InterNations is constantly growing and for many guests, this will be their first event. Please be welcoming and introduce them to your friends. Live the spirit of connecting global minds to ensure that every member has a lovely time. Thanks!
InterNations provides the infrastructure to organize events; members with a special membership status ("InterNations Ambassadors") volunteer to organize events. These voluntary organizers do not represent InterNations as vicarious agents. In the case of gross negligence by the organizers, InterNations therefore does not accept any legal responsibility for resulting damages. Furthermore, neither InterNations nor the event organizers assume liability for any loss of or damage to personal property, nor shall they be held responsible in the event of financial, physical, or emotional damage. To enjoy free or reduced entry, members are advised to upgrade to Albatross Membership 24 hours prior to the event, otherwise InterNations cannot guarantee that your request will be processed in time.