InterNations Zurich Good Doctor, Bad Doctor- How to Know?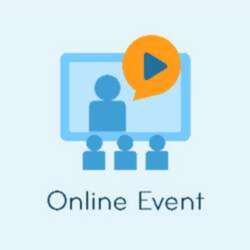 Time: 19:00 Zurich
Making Proper Health Care Choices in an Era Where Lying Has Become an Art.
New York Surgeon and Author Matthew Brackman, MD, FACS will discuss the current state of affairs of medicine in the United States, and why the lay public is challenged to make sound health care choices for themselves or their loved ones.
Dr. Brackman will use excerpts from his recently published book, "The MD Score: How to Tell If You Have A Good Doctor" to highlight our vexing dilemma as patients, and outline how we can flip the script:
https://www.amazon.com/dp/170399009 …
This highly interactive discussion will give you the knowledge and power to make the right choices for your health care providers.
InterNations Ambassadors Zurich
Living the InterNations spirit - Nobody stands alone!
InterNations is constantly growing and for many guests, this will be their first event. Please be welcoming and introduce them to your friends. Live the spirit of connecting global minds to ensure that every member has a lovely time. Thanks!
InterNations provides the infrastructure to organize events; members with a special membership status ("InterNations Ambassadors") volunteer to organize events. These voluntary organizers do not represent InterNations as vicarious agents. In the case of gross negligence by the organizers, InterNations therefore does not accept any legal responsibility for resulting damages. Furthermore, neither InterNations nor the event organizers assume liability for any loss of or damage to personal property, nor shall they be held responsible in the event of financial, physical, or emotional damage. To enjoy free or reduced entry, members are advised to upgrade to Albatross Membership 24 hours prior to the event, otherwise InterNations cannot guarantee that your request will be processed in time.