Share & Discuss - What Makes the Classics Classic?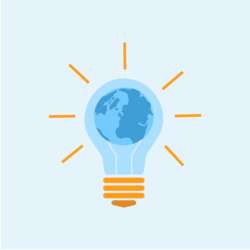 Took place 4 weeks 2 days ago
Every culture has its own canon of literary classics. We bet you probably had to read quite a few of them at school growing up! But what is it that makes the classics classic?
Is it the book's qualities? The author? The story or message? Or perhaps something else? Let's figure it out together!
First, please bring with you the title of a work you consider a classic. We'll share these to establish a starting point for figuring out what "classic" means to each of us. Then we will continue our exploration of the concept through a moderated discussion. We'll delve into questions such as:
*What qualities and characteristics do the classics have in common?
*Is the quality of being "classic" something that can transcend culture, time, or other parameters?
*Do the classics have messages that are useful for our world today?
*Do you (voluntarily) read the classics?
*Do you find you have related to the classics differently at different points in your life? Why do you think this might be?
*How has your expat life influenced your feelings towards classic literature?
We look forward to hearing your thoughts and ideas!
Margie & Karmen
Time Zones (Starting Time):
Los Angeles 11:00
New York City 14:00
Sao Paulo 16:00
London 19:00
Paris 20:00
Nairobi 22:00
Dubai 23:00
InterNations Ambassadors Online
Living the InterNations spirit - Nobody stands alone!
InterNations is constantly growing and for many guests, this will be their first event. Please be welcoming and introduce them to your friends. Live the spirit of connecting global minds to ensure that every member has a lovely time. Thanks!
InterNations provides the infrastructure to organize events; members with a special membership status ("InterNations Ambassadors") volunteer to organize events. These voluntary organizers do not represent InterNations as vicarious agents. In the case of gross negligence by the organizers, InterNations therefore does not accept any legal responsibility for resulting damages. Furthermore, neither InterNations nor the event organizers assume liability for any loss of or damage to personal property, nor shall they be held responsible in the event of financial, physical, or emotional damage. To enjoy free or reduced entry, members are advised to upgrade to Albatross Membership 24 hours prior to the event, otherwise InterNations cannot guarantee that your request will be processed in time.