InterNations Hanoi: Food of the World and Friendliness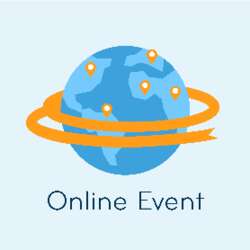 Let's co-organize online event with other international communities to catch up with your InterNations friends, and meet new ones globally.
You are kindly requested to avoid spreading negativity, or discuss politics or current controversies. Failure to comply will get you deleted from the conference.
The InterNations Zoom link will be provided one hour before the event time in the InterNations website event to directly join us. The Hanoi time zone should be converted already to your international local time zone and seen in the event website. There are chat rooms for everyone and individuals, and we will have breakrooms for small groups.
Games:
- Tell us your local traditional foods and tips: @Iris will talk about Hanoi traditional foods with herbs. Fresh Herbs create special flavors of Hanoi dishes and Herbs are common in Hanoi daily meals. @Pierre from Cork will mention the food we generally share during cold weather/winter and how it's always a good moment of friendliness, @She. E.S and you...
- Amusing Stories: Make people crack with your amusing stories
Goal: Foods tips, get to know each other globally and relax.
Note: The Zoom link will be posted to use with InterNations website event 1 hour before the event begins. You can access this link directly on the event page by clicking on "Start Meeting" as of 15 minutes before the event's official start time.
Let's enjoy this time together!
Looking forward to seeing you!
InterNations Ambassadors Hanoi
Living the InterNations spirit - Nobody stands alone!
InterNations is constantly growing and for many guests, this will be their first event. Please be welcoming and introduce them to your friends. Live the spirit of connecting global minds to ensure that every member has a lovely time. Thanks!
InterNations provides the infrastructure to organize events; members with a special membership status ("InterNations Ambassadors") volunteer to organize events. These voluntary organizers do not represent InterNations as vicarious agents. In the case of gross negligence by the organizers, InterNations therefore does not accept any legal responsibility for resulting damages. Furthermore, neither InterNations nor the event organizers assume liability for any loss of or damage to personal property, nor shall they be held responsible in the event of financial, physical, or emotional damage. To enjoy free or reduced entry, members are advised to upgrade to Albatross Membership 24 hours prior to the event, otherwise InterNations cannot guarantee that your request will be processed in time.