InterNations UAE Bye 2020...What a Year it Has Been!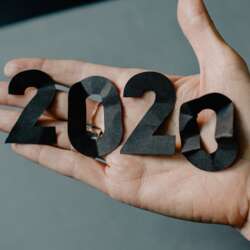 Took place 2 weeks 5 days ago
Bye 2020 . What a year has been!
We have seen many things, including -
>Australian wildfires.
>COVID-19 pandemic.
>Impeachment of President Donald Trump.
>Tensions with Iran.
>Death of Kobe Bryant.
>Iowa Caucus chaos.
>Harvey Weinstein convicted.
>Death of George Floyd.
But there are also good things that happened, like on this list of 50 Positive Things: https://www.dispatch.com/story/life …
Share us your thoughts on the event page below. Listen to other stories online and let's get together as we uplift each other.
Happy Season's greetings and I wish you all a better New Year.
InterNations Ambassadors Dubai
Living the InterNations spirit - Nobody stands alone!
InterNations is constantly growing and for many guests, this will be their first event. Please be welcoming and introduce them to your friends. Live the spirit of connecting global minds to ensure that every member has a lovely time. Thanks!
InterNations provides the infrastructure to organize events; members with a special membership status ("InterNations Ambassadors") volunteer to organize events. These voluntary organizers do not represent InterNations as vicarious agents. In the case of gross negligence by the organizers, InterNations therefore does not accept any legal responsibility for resulting damages. Furthermore, neither InterNations nor the event organizers assume liability for any loss of or damage to personal property, nor shall they be held responsible in the event of financial, physical, or emotional damage. To enjoy free or reduced entry, members are advised to upgrade to Albatross Membership 24 hours prior to the event, otherwise InterNations cannot guarantee that your request will be processed in time.