2021 Social Pajama Online Official Event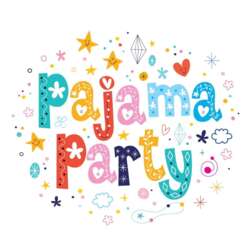 Dear InterNations Members,
It gives us great pleasure to invite you to the (2021 Social Pajama Event), to be held in (Zoom Conference Application) from 29 Jan. For the convenience of everybody, the timings have been fixed from
6 pm GMT / 7 pm EST / 9 pm TR (GMT+3) to
7:30 pm GMT / 8:30 pm EST /10:30 pm TR (GMT+3)
You Can calculate our time from this link:
https://www.thetimezoneconverter.co …
We want to learn how you will spend the winter season in a limited world in which the epidemic disease continues. Maybe we will join you too :)
The party will rock! We have 2 surprises for you:
- DJ room for the ones who want to enjoy the best songs of the 80s till today
- 1 month free IN membership for the best pajama, comfy pyjama and funny pajama (in total for 3 people)
Soft blankets and warm pajamas will be key to this event. We welcome everyone to the event with their pajamas that they feel most comfortable with.
This application aims to provide an opportunity for everybody who is interested in to interact with one another. We will open breakout rooms.
We look forward to seeing you at the Zoom.
Sincerely,
InterNations Ambassadors Izmir
Living the InterNations spirit - Nobody stands alone!
InterNations is constantly growing and for many guests, this will be their first event. Please be welcoming and introduce them to your friends. Live the spirit of connecting global minds to ensure that every member has a lovely time. Thanks!
InterNations provides the infrastructure to organize events; members with a special membership status ("InterNations Ambassadors") volunteer to organize events. These voluntary organizers do not represent InterNations as vicarious agents. In the case of gross negligence by the organizers, InterNations therefore does not accept any legal responsibility for resulting damages. Furthermore, neither InterNations nor the event organizers assume liability for any loss of or damage to personal property, nor shall they be held responsible in the event of financial, physical, or emotional damage. To enjoy free or reduced entry, members are advised to upgrade to Albatross Membership 24 hours prior to the event, otherwise InterNations cannot guarantee that your request will be processed in time.