Scattergories Game Night - InterNations Brazil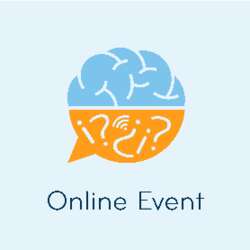 The Scattergories Game Night is presented by InterNations São Paulo & Rio de Janeiro.
Popularly known as "Scattergories" or "Town, Country, River". In Brazil, it is called "Stop" or "Adedanha".
Scatter your brain. Race against time. Verify the answers.
Fill the blanks for each chosen theme using words that start with the random turn's letter.
The challenge is to fill all the blanks correctly and say "STOP!" before the others do it (everyone else must stop writing). Have fun with the other guests quirky answers while you validate them.
For every correct entry, one point is awarded. There are two points for each word which no-one else has entered.
Suggested themes we can vote on the event day.
1. Girl's names
2. Food
3. Country or City or Capitals?
4. Things that make you smile
5. Four letter word
6. Body party
7. Items in a suitcase
8. (Brazilian?) companies
9. Things that are blue
10.Things that are round
11.Words associated with InterNations
12. Things you do every day
See you there :)
InterNations Ambassadors Rio de Janeiro
Living the InterNations spirit - Nobody stands alone!
InterNations is constantly growing and for many guests, this will be their first event. Please be welcoming and introduce them to your friends. Live the spirit of connecting global minds to ensure that every member has a lovely time. Thanks!
InterNations provides the infrastructure to organize events; members with a special membership status ("InterNations Ambassadors") volunteer to organize events. These voluntary organizers do not represent InterNations as vicarious agents. In the case of gross negligence by the organizers, InterNations therefore does not accept any legal responsibility for resulting damages. Furthermore, neither InterNations nor the event organizers assume liability for any loss of or damage to personal property, nor shall they be held responsible in the event of financial, physical, or emotional damage. To enjoy free or reduced entry, members are advised to upgrade to Albatross Membership 24 hours prior to the event, otherwise InterNations cannot guarantee that your request will be processed in time.