InterNations HK Feb Online Social - Feat. Dear Hong Kong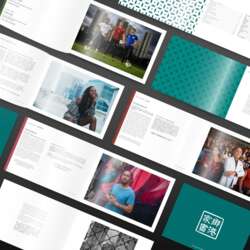 Happy Lunar New Year!
While we eagerly await the resumption of in-person events, we will take this opportunity to celebrate diversity!
For this month's official online social, starting at 20:00, we are honored to invite Oskar Valles of Dear Hong Kong as a featured speaker for the evening. He will be sharing his passions, inspirations and learning experiences followed by a Q&A session about Diversity in Hong Kong as a whole.
So come join us, meet people from around the world, and share global experiences! Make sure to bring your favorite drinks/cocktails to come celebrate
ABOUT DEAR HONG KONG http://www.dearhongkong.org :
Dear Hong Kong, is a photo book of 200 pages featuring inspiring people from different countries, all living in Hong Kong, and their contribution to our city.
It's taken two years for the team at Dear Hong Kong, a non-profit social project that promotes diversity and identity, to interview, photograph and translate the stories of almost 100 inspiring people from around the world who now call Hong Kong home.
The project shows the cultural diversity of the city through personal stories that inspire, break existing stereotypes and widens horizons.
InterNations Ambassadors Hong Kong
Living the InterNations spirit - Nobody stands alone!
InterNations is constantly growing and for many guests, this will be their first event. Please be welcoming and introduce them to your friends. Live the spirit of connecting global minds to ensure that every member has a lovely time. Thanks!
InterNations provides the infrastructure to organize events; members with a special membership status ("InterNations Ambassadors") volunteer to organize events. These voluntary organizers do not represent InterNations as vicarious agents. In the case of gross negligence by the organizers, InterNations therefore does not accept any legal responsibility for resulting damages. Furthermore, neither InterNations nor the event organizers assume liability for any loss of or damage to personal property, nor shall they be held responsible in the event of financial, physical, or emotional damage. To enjoy free or reduced entry, members are advised to upgrade to Albatross Membership 24 hours prior to the event, otherwise InterNations cannot guarantee that your request will be processed in time.