InterNations Quito at We Wine Cumbaya with Live Music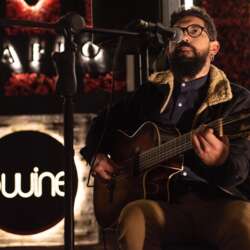 ---
Your health is important to us!
We are closely monitoring the COVID-19 situation in all our communities around the world and, according to local authorities, certain in-person activities are permitted in your community. Please make sure to follow the latest official health guidelines and restrictions in your area. We hope you stay safe and enjoy the event!
---
Hi all, (the assitance of this event is ***RESERVATION FIRST***, so keep reading) lets get together again now at a new cool venue and location, actually at the center of Cumbaya restaurant / bar area. The venue also has adapted to the current context and is in an open air terrace, of course has a roof and heater. And has a very elegant spanish theme (see pics), therefore there is spanish food like tapas, picadas, etc. and lots of wines, there is other types of drinks as well. Look at the Venue page,
https://www.facebook.com/wewinecumb …
/ Video:
https://bit.ly/30IBOLr
We all enjoy a live concert (by Rumbole, they sing Pop-Flamenco)
https://www.facebook.com/RumboleOfi …
And after that there will be music to dance.
*******
RESERVATION ONLY: We have a reservation for 20 people, SO IN ORDER TO COME TO THE EVENT U HAVE TO PAY FOR UR RESERVATION FIRST VIA BANK TRANSFER, SEE DETAILS ON THE COMMENT BOX ABOUT HOW TO MAKE A RESERVATION or contact me.
-
UPDATE: The actual # of sign ups to the event (#38 for now) doesnt reflect the actual # of paid reservations (#11 by Saturday 20th, 12h30), Still spots left!
***
Schedule:
8:00pm: Event Starts.
8:30pm: Live band plays music.
10:30pm: We all have dancing music to dance.
12am: We can elsewhere in cumbaya bar area.
Entrance fee: Includes 1 drink: Glass of Wine and access to live music. Parking, better at private parking area in center of cumbaya or blue zone parking area.
So see you soon!!! Contact me if needed: 096 07 8192.
InterNations Ambassador Quito
Living the InterNations spirit - Nobody stands alone!
InterNations is constantly growing and for many guests, this will be their first event. Please be welcoming and introduce them to your friends. Live the spirit of connecting global minds to ensure that every member has a lovely time. Thanks!
InterNations provides the infrastructure to organize events; members with a special membership status ("InterNations Ambassadors") volunteer to organize events. These voluntary organizers do not represent InterNations as vicarious agents. In the case of gross negligence by the organizers, InterNations therefore does not accept any legal responsibility for resulting damages. Furthermore, neither InterNations nor the event organizers assume liability for any loss of or damage to personal property, nor shall they be held responsible in the event of financial, physical, or emotional damage. To enjoy free or reduced entry, members are advised to upgrade to Albatross Membership 24 hours prior to the event, otherwise InterNations cannot guarantee that your request will be processed in time.