InterNations Brno January Walk Around Bilovice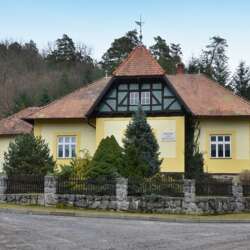 Obřany (Babická station)
614 00 Brno-Maloměřice a Obřany, Czechia
Obřany
---
Your health is important to us!
We are closely monitoring the COVID-19 situation in all our communities around the world and, according to local authorities, certain in-person activities are permitted in your community. Please make sure to follow the latest official health guidelines and restrictions in your area. We hope you stay safe and enjoy the event!
---
Happy New Year and mainly good health! Hopefully, the year will be filled with happy reunions and interesting events!
For the beginning of the year, we choose again an outdoor event, as the epidemiological situation is expected to get worse in the next weeks, the time spent in nature might be a good alternative for the event.
We would meet on Saturday, January 15th at 10:10 a.m. at the tram No.4 stop "Česká" (the stop direction Babicka) and leave with the tram at 10:22 a.m.
If it would be more convenient for you to meet us directly in Obrany at Babicka, we should be there at 10:47 a.m.
If you would be unsure regarding the meeting point, you can contact me on +420605875158.
We would walk around the river Svitava valley towards Bilovice and then through the forests to Lisen, Velka Klajdovka. Me might stop at a new view point near Bilovice, "Rozhledna U Lidusky". The whole walk would be like 11km. In case of bad weather, we can cut the walk in half and after 5km, leave from Bilovice back to Brno.
Please take some refreshment food & drinks with you. At the end of the walk, there will be the option that we might stop in a restaurant at Velka Klajdovka or closer to downtown according to the agreement in the group. Please do not forget your Covid pass in case you want to enter the restaurant.
Hope to see you there and spend some nice time together :)
InterNations Ambassadors Brno
Living the InterNations spirit - Nobody stands alone!
InterNations is constantly growing and for many guests, this will be their first event. Please be welcoming and introduce them to your friends. Live the spirit of connecting global minds to ensure that every member has a lovely time. Thanks!
InterNations provides the infrastructure to organize events; members with a special membership status ("InterNations Ambassadors") volunteer to organize events. These voluntary organizers do not represent InterNations as vicarious agents. In the case of gross negligence by the organizers, InterNations therefore does not accept any legal responsibility for resulting damages. Furthermore, neither InterNations nor the event organizers assume liability for any loss of or damage to personal property, nor shall they be held responsible in the event of financial, physical, or emotional damage. To enjoy free or reduced entry, members are advised to upgrade to Albatross Membership 24 hours prior to the event, otherwise InterNations cannot guarantee that your request will be processed in time.