InterNations Singapore Online Event - Finding Your Inner Matrix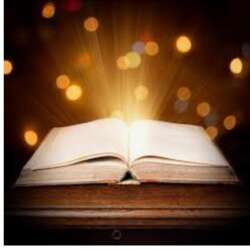 Dear members,
I am so honoured to have Nalini Muthaiyah ! This time she has come up with an excellent topic for all of us !
Not to be missed especially when it's the end of the year and what a way to start a brand new year with positive thoughts and vibes !
Nalini Muthaiyah is an initiated Tantrika of the Tantric Goddess Parampara, Certified Yoga & Breathwork Instructor and a Certified Pranic Healer. She is also an Akashic and Angel Oracle Reader.
She also holds a community support session for continuous healing and learning.
She conducts the following
The 3 points that she will share in this session are as below ,
1. Why finding your matrix is important
2. Being fulfilled vs being successful
3. How your matrix can lead to happiness, success and fulfilment
Hope to see you all on this zoom event .
Stay safe and see you !
Lavina Daryanani
+6581396207
Email: mystiqueodyssey@gmail.com
FB: Mystique Odyssey
Insta : mystique.odyssey.awakening
Nalini Muthaiyah
WhatsApp/ Call : +60176906561
InterNations Ambassador Singapore
Living the InterNations spirit - Nobody stands alone!
InterNations is constantly growing and for many guests, this will be their first event. Please be welcoming and introduce them to your friends. Live the spirit of connecting global minds to ensure that every member has a lovely time. Thanks!
InterNations provides the infrastructure to organize events; members with a special membership status ("InterNations Ambassadors") volunteer to organize events. These voluntary organizers do not represent InterNations as vicarious agents. In the case of gross negligence by the organizers, InterNations therefore does not accept any legal responsibility for resulting damages. Furthermore, neither InterNations nor the event organizers assume liability for any loss of or damage to personal property, nor shall they be held responsible in the event of financial, physical, or emotional damage. To enjoy free or reduced entry, members are advised to upgrade to Albatross Membership 24 hours prior to the event, otherwise InterNations cannot guarantee that your request will be processed in time.