InterNations Malmoe February '22 Official Event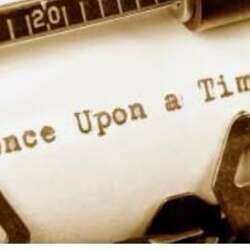 STPLN
Föreningen Stapelbädden Stapelbäddsgatan 3 Malmö 21175
Malmoe
Let's get together and continue from where we started in January (last month) with a fun event! For the second official event of 2022, we will share stories in a special room booked only for us at Stapeln. We'll have a microphone and a sound system :)
All you need to do is to narrate any story you would like and maybe improvise a little and inspire from your life experiences, your cultural background or stories you have heard, etc. Let us take the chance and bring out the star in us! Let's enjoy the warmth of being social and relishing with our international friends.
*Please bring your own food and drinks*
We are really looking forward to seeing you all there!
***
https://www.folkhalsomyndigheten.se …
Pictures from: stpln.org & studier.se
InterNations Ambassadors Malmoe
Living the InterNations spirit - Nobody stands alone!
InterNations is constantly growing and for many guests, this will be their first event. Please be welcoming and introduce them to your friends. Live the spirit of connecting global minds to ensure that every member has a lovely time. Thanks!
InterNations provides the infrastructure to organize activities. The voluntary organizers do not represent InterNations as vicarious agents. In the case of gross negligence by the organizers, InterNations therefore does not accept any legal responsibility for resulting damages. Neither InterNations nor the event organizers assume liability for any loss of or damage to personal property, nor shall they be held responsible in the event of financial, physical, or emotional damage. Organizers and attendees of in-person events agree to adhere to any official health guidelines and local COVID-19 restrictions.