Kuwait City "What is Qergi'an?" Event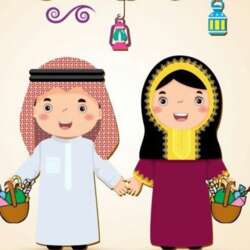 Studio Kuwait Restaurant & Café
Marina Crescent Building, Arabian Gulf St, Salmiya
Kuwait City
Dear friends,
Yearly in the holy month of Ramadan, " Qergi'an " is one of the most important popular Ramadan customs in the gulf countries.
Let's meet and get to know more about it in a nice lovely atmosphere with a nice set menu -
Ghabka Menu 6 KD Per Person

On the tables
Condiments ( zaatar , kishkeh , mix olives )
Assorted cheese and vegetables platter
Fatoush
Labneh ball
Hommos
Moutabal
labneh Lebanese Mosakaa Egg plant
Potato harra

Live station
Falafel with tahina sauce
Assorted saj
manakeish
Foul modames
Fattah Lebanese
Dessert
Shots (Mohalabeya , Rice pudding)
Drinks
Tea or coffee or soft drinks

The attendees will have a nice treat called Qergi'an.
Payment in advance by a link to insure your attendance. For any assistance please contact me at 99188845.
Any Covid-19 safety rules apply, as usual.
See you there!
InterNations Ambassadors Kuwait City
Living the InterNations spirit - Nobody stands alone!
InterNations is constantly growing and for many guests, this will be their first event. Please be welcoming and introduce them to your friends. Live the spirit of connecting global minds to ensure that every member has a lovely time. Thanks!
InterNations provides the infrastructure to organize activities. The voluntary organizers do not represent InterNations as vicarious agents. In the case of gross negligence by the organizers, InterNations therefore does not accept any legal responsibility for resulting damages. Neither InterNations nor the event organizers assume liability for any loss of or damage to personal property, nor shall they be held responsible in the event of financial, physical, or emotional damage. Organizers and attendees of in-person events agree to adhere to any official health guidelines and local COVID-19 restrictions.