InterNations Tashkent August Official Event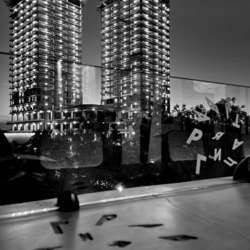 Gravity Bar
45 Mirabad Drive 1, Tashkent 100015,
Tashkent
The summer is almost finished and after so many requests from members, we are going again to meet at the most famous secret bar - Gravity bar -
The bar is based on the 5th floor of the modern hotel located in downtown Tashkent.
It is an open-air bar with a concept of a secret bar, meaning that only those who are residents in the bar group can enter the bar.
This concept was chosen to make the guests feel comfortable and safe.
The bar offers cocktails, beer, and one of the best burgers in town cooked right at the bar. The management agreed to make it open for InterNations members for one night
The Special password for the night will be (InterNations)
Don't forget to invite your friend, family but please invite them first to join us
P.S.
1 - Search for Sapiens Hotel in your Yandex app
2 - Please enter the hotel and leave as quiet as you can, as we don't want to disturb the hotel guests
3 - as the seats are limited signing in is most important for this event
Looking forward to seeing you all again,
InterNations Ambassador Tashkent
Living the InterNations spirit - Nobody stands alone!
InterNations is constantly growing and for many guests, this will be their first event. Please be welcoming and introduce them to your friends. Live the spirit of connecting global minds to ensure that every member has a lovely time. Thanks!
InterNations provides the infrastructure to organize activities. The voluntary organizers do not represent InterNations as vicarious agents. In the case of gross negligence by the organizers, InterNations therefore does not accept any legal responsibility for resulting damages. Neither InterNations nor the event organizers assume liability for any loss of or damage to personal property, nor shall they be held responsible in the event of financial, physical, or emotional damage. Organizers and attendees of in-person events agree to adhere to any official health guidelines and local COVID-19 restrictions.