Heidelberg December Get-Together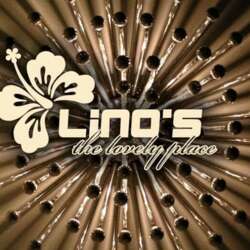 Lino's - the lovely place
Bergheimerstr. 21
Heidelberg
Hi everyone
I hope you are all well and healthy and the winter flu has so far avoided you. Leslie and I have been in touch with two locations but in the end and to our great disappointment could not negotiate acceptable conditions with either of them. As we did want to offer another event before Christmas we just asked Micha whether on short notice we could come once more gather at Lino's - as pretty much everyone enjoyed themselves there - and we were graciously received again.
We look forward to seeing you all there, and please for next year feel free to approach us with new suggestions for places.
InterNations Ambassadors Heidelberg
Living the InterNations spirit - Nobody stands alone!
InterNations is constantly growing and for many guests, this will be their first event. Please be welcoming and introduce them to your friends. Live the spirit of connecting global minds to ensure that every member has a lovely time. Thanks!
InterNations provides the infrastructure to organize activities. The voluntary organizers do not represent InterNations as vicarious agents. In the case of gross negligence by the organizers, InterNations therefore does not accept any legal responsibility for resulting damages. Neither InterNations nor the event organizers assume liability for any loss of or damage to personal property, nor shall they be held responsible in the event of financial, physical, or emotional damage. Organizers and attendees of in-person events agree to adhere to any official health guidelines and local COVID-19 restrictions.