InterNations Gurgaon Welcome Back Event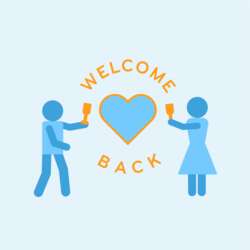 Raise The Bar
Plot No. 363, Clarens Hotel, Sector 29
Gurgaon
We hope you all have had a refreshing break and are looking forward to an exciting 2023. We would like to welcome you all back to our first InterNations Gurgaon Official Event of the year at Raise the Bar, Clarence Hotel, Gurgaon.
About Raise the Bar, Gurgaon
The bar is open-air, breezy, and offers 360 degree view of the entire city especially in the evening when the whole town is lit up. Centrally located, just a minute off the NH8 highway. It's easily accessible by cab or metro for everyone in NCR.
You can meet and catch up with all your InterNations friends after the holidays. We hope you're ready to party as the tempo would pick up by 22:00 as we have a very special musician EINMUSIK from Germany playing. There is also free entry for our guests for an after party at Kai after 1:30.
Our Guests would avail the following benefits:
- Free entry for all Albatross Members
- 2 complimentary welcome drinks for the ladies
- Free entry for our guests at Kai for the after party
InterNations Entry will close at 22:00 after which there would be a cover charge from the venue.
You're welcome to invite your friends, but don't forget to ask them to sign up on InterNations to avail all benefits.
Please sign up for the event only if you are sure to attend.
All members and non-members are requested to follow appropriate behavior. Rights of admission is reserved by the organizers.
InterNations Ambassadors Gurgaon
Living the InterNations spirit - Nobody stands alone!
InterNations is constantly growing and for many guests, this will be their first event. Please be welcoming and introduce them to your friends. Live the spirit of connecting global minds to ensure that every member has a lovely time. Thanks!
InterNations provides the infrastructure to organize activities. The voluntary organizers do not represent InterNations as vicarious agents. In the case of gross negligence by the organizers, InterNations therefore does not accept any legal responsibility for resulting damages. Neither InterNations nor the event organizers assume liability for any loss of or damage to personal property, nor shall they be held responsible in the event of financial, physical, or emotional damage. Organizers and attendees of in-person events agree to adhere to any official health guidelines and local COVID-19 restrictions.