💥 InterNations Linz Official Event- Das Glorious Bastards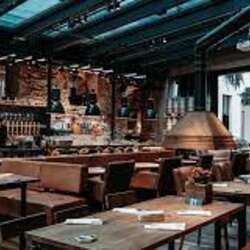 Dear IN fellows,
For our official event in Fabuary we are going to :
Das Glorious Bastards in Linz – unser Flagship Store in den Promenaden Galerien, im Herzen der Altstadt
𝐄𝐱𝐩𝐞𝐫𝐢𝐞𝐧𝐜𝐞 𝐭𝐡𝐞 𝐬𝐡𝐨𝐰 𝐜𝐨𝐨𝐤𝐢𝐧𝐠 𝐞𝐥𝐞𝐦𝐞𝐧𝐭𝐬 𝐨𝐟 𝐭𝐡𝐞 𝐁𝐚𝐤𝐞𝐫, 𝐭𝐡𝐞 𝐁𝐮𝐭𝐜𝐡𝐞𝐫 𝐚𝐧𝐝 𝐭𝐡𝐞 𝐏𝐚𝐬𝐭𝐫𝐲, 𝐫𝐞𝐥𝐚𝐱 𝐨𝐧 𝐨𝐮𝐫 𝐜𝐨𝐯𝐞𝐫𝐞𝐝 𝐭𝐞𝐫𝐫𝐚𝐜𝐞 𝐨𝐫 𝐬𝐭𝐚𝐲 𝐚 𝐥𝐢𝐭𝐭𝐥𝐞 𝐥𝐨𝐧𝐠𝐞𝐫 𝐚𝐭 𝐭𝐡𝐞 𝐁𝐚𝐫𝐞𝐟𝐨𝐨𝐭 𝐁𝐚𝐫 𝐟𝐨𝐫 𝐚 𝐝𝐫𝐢𝐧𝐤 𝐨𝐫 𝐭𝐰𝐨.
Details zum Parken:
"OÖNachrichten-Garage" in den Promenaden Galerien: Promenade 25, 4020 Linz
Zufahrt: über Klammstraße, Promenade, Steingasse. Die Tiefgarage ist 24h in Betrieb. Parkgebühren: € 1,40 pro ½
E-Mobilität: Für E-Autos stehen auf der 1. Garagen-Ebene 8 Ladestationen zur Verfügung
Koordinaten: 48°18'10.862"N 14°17'4.232"E
See you
best regards

Hanan El-Sukhon and
InterNations Ambassador Linz
Living the InterNations spirit - Nobody stands alone!
InterNations is constantly growing and for many guests, this will be their first event. Please be welcoming and introduce them to your friends. Live the spirit of connecting global minds to ensure that every member has a lovely time. Thanks!
InterNations provides the infrastructure to organize activities. The voluntary organizers do not represent InterNations as vicarious agents. In the case of gross negligence by the organizers, InterNations therefore does not accept any legal responsibility for resulting damages. Neither InterNations nor the event organizers assume liability for any loss of or damage to personal property, nor shall they be held responsible in the event of financial, physical, or emotional damage. Organizers and attendees of in-person events agree to adhere to any official health guidelines and local COVID-19 restrictions.