InterNations Nicosia Funky Saturday Spring Party @ Lush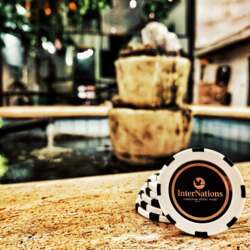 Nicosia InterNations Ambassadors and Community Consuls invite you to the Official March Event held at Lush Bar: a fantastic location for all kinds of drinks, cocktails and delicious foods in the North of Nicosia.
Are you passionate about the idea of meeting new friends regardless of religion, political or sexual orientation, and having a drink something while doing a project for the community?
The winter months provide an excellent opportunity to meet fellow expats in the area. This is a spacious area where it will be easy to meet and mingle. A complimentary drink will be provided.
We will meet at 20:00 for some drinks and chats with new and old friends. After 20:30 Music will start playing 80s 90s 00s music.
I have reserved indoor private space to mingle with fellow expats! I look forward to welcoming you at this cozy venue for networking, chilling and chatting with other expatriates from around the world.
Please, as always, stick with your decision when you click "Attend" and come.
Our premium, Albatross Members attend this event for free! Still a Basic Member? Upgrade to Albatross membership now and enjoy free access to all events, groups and activities in our InterNations Nicosia Community! Go to: https://www.internations.org/subscr …
See you on Saturday, 18 March at 20:00!
InterNations Ambassadors Nicosia
Living the InterNations spirit - Nobody stands alone!
InterNations is constantly growing and for many guests, this will be their first event. Please be welcoming and introduce them to your friends. Live the spirit of connecting global minds to ensure that every member has a lovely time. Thanks!
InterNations provides the infrastructure to organize activities. The voluntary organizers do not represent InterNations as vicarious agents. In the case of gross negligence by the organizers, InterNations therefore does not accept any legal responsibility for resulting damages. Neither InterNations nor the event organizers assume liability for any loss of or damage to personal property, nor shall they be held responsible in the event of financial, physical, or emotional damage. Organizers and attendees of in-person events agree to adhere to any official health guidelines and local COVID-19 restrictions.