InterNations Buenos Aires: Happy St. Patrick's day Newcomers'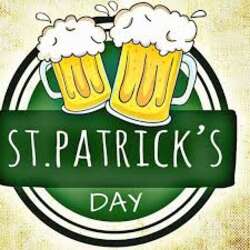 Astro "Bar de Vinos"
Vicente Lopez 2176
Buenos Aires
I am are very happy to invite you to Astro "Bar de vinos" on Vicente Lopez Street, which is the hub for pubs, restaurants and beautiful cafes in the Recoleta district.
It is said Saint Patrick used the three leaved Shamrock to explain the concept of the Holy Trinity, (the Father, Son and Holy Spirit) Happy Saint Paddy's day my newly friends!
We will sit by cool side walk, on very comfortable outdoor sofas as you get to see the bartender mix your drinks, yes there is an outdoor bar!
Note: There will be no entrance fee, you'll just pay for whatever you consume. Please be on time and mention at the door that you are there for an InterNations gathering.
I am are really looking forward to meeting you!
Warm Regards,
Linda
InterNations Ambassador Buenos Aires
Living the InterNations spirit - Nobody stands alone!
InterNations is constantly growing and for many guests, this will be their first event. Please be welcoming and introduce them to your friends. Live the spirit of connecting global minds to ensure that every member has a lovely time. Thanks!
InterNations provides the infrastructure to organize activities. The voluntary organizers do not represent InterNations as vicarious agents. In the case of gross negligence by the organizers, InterNations therefore does not accept any legal responsibility for resulting damages. Neither InterNations nor the event organizers assume liability for any loss of or damage to personal property, nor shall they be held responsible in the event of financial, physical, or emotional damage. Organizers and attendees of in-person events agree to adhere to any official health guidelines and local COVID-19 restrictions.