InterNations Hanoi Cinco De Mayo Event @ Koco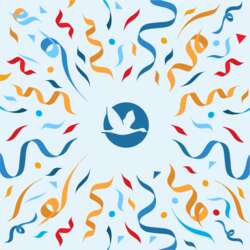 Took place 4 weeks 2 days ago
63 Ngo 52 To Ngoc Van, Hanoi, Vietnam
Hanoi, Vietnam
We are delighted to invite you to the InterNations Hanoi Cinco De Mayo Official Event at Koco, the ultimate tropical escape within the city! The lake-side bar boasts a unique tropical vibe that will transport you to a paradise-like setting. We offer a vibrant atmosphere where you can let loose, socialize, and forget about the stresses of daily life.
The story of Koco Social House began with a dream to bring a tropical paradise to the heart of the city. Koco's goal was to establish a place where guests could unwind, socialize, and revel in a lively atmosphere. That dream became a reality with Koco Social House, which has become a must-visit destination for those seeking an unforgettable escape.
Exclusively for those joining InterNations for this unforgettable Cinco De Mayo celebration event, you will receive a complimentary hour from 19h00 to 20h00 for unlimited slushy cocktails welcome drinks, and chips during the event.
3 fabulous Lucky-draw prizes: Three Gin bottles.
• Please arrive on time to have unlimited slushy cocktails between 19h00 to 20h00. After 20h00, the entrance fee is 300k including albatross members.
We are confident that you will have a great time @kocosocialhouse, and come back again and again. We are committed to providing our guests with an experience that they won't forget.
We look forward to greeting you all at Koco and helping the InterNations Community to grow stronger in Hanoi!
Come and experience the ultimate tropical escape at Koco!
InterNations Ambassadors Hanoi
Living the InterNations spirit - Nobody stands alone!
InterNations is constantly growing and for many guests, this will be their first event. Please be welcoming and introduce them to your friends. Live the spirit of connecting global minds to ensure that every member has a lovely time. Thanks!
InterNations provides the infrastructure to organize activities. The voluntary organizers do not represent InterNations as vicarious agents. In the case of gross negligence by the organizers, InterNations therefore does not accept any legal responsibility for resulting damages. Neither InterNations nor the event organizers assume liability for any loss of or damage to personal property, nor shall they be held responsible in the event of financial, physical, or emotional damage. Organizers and attendees of in-person events agree to adhere to any official health guidelines and local COVID-19 restrictions.