Free Bonus Event: Brunch in The Sunshine with Endless Sea View!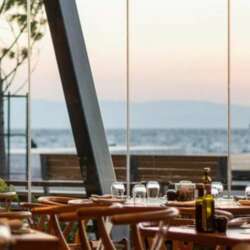 It's been a while since we've had a get-together by the sea with a wonderful brunch, so let's do it again! Expats, locals, visitors - all are welcome 😊 We'll have some sophisticated brunch and drinks by the sea, watch the sun and let the sea waves play with the sunlight and make us complete while we make some new friends.
Leave your worries behind and prepare for shared experiences, and enriching discussions. Whether you are catching up with old friends or seeking to expand your social circle, this event offers the perfect opportunity to forge new bonds and deepen existing ones.
Engage in lively discussions and share your stories on various topics that interest you. From the latest books and movies to travel adventures and life experiences, every conversation is a chance to discover common ground and celebrate our shared humanity.
Price category:Average
Dress code: Casual
Sign up if you are sure you are coming to help us organise better the event and dont hesitate to bring your friends and family with you.
All are welcome!
InterNations Ambassador Thessaloniki
Living the InterNations spirit - Nobody stands alone!
InterNations is constantly growing and for many guests, this will be their first event. Please be welcoming and introduce them to your friends. Live the spirit of connecting global minds to ensure that every member has a lovely time. Thanks!
InterNations provides the infrastructure to organize activities. The voluntary organizers do not represent InterNations as vicarious agents. In the case of gross negligence by the organizers, InterNations therefore does not accept any legal responsibility for resulting damages. Neither InterNations nor the event organizers assume liability for any loss of or damage to personal property, nor shall they be held responsible in the event of financial, physical, or emotional damage. Organizers and attendees of in-person events agree to adhere to any official health guidelines and local COVID-19 restrictions.