16 Years of InterNations Munich, 16 Years of Us @Ciao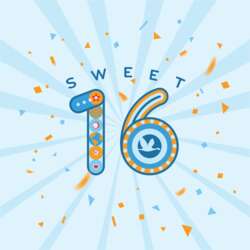 Dear Munich Community Members!
Let's get together and spend one of the last summer evenings at Ciao by celebrating the 16th Anniversary of InterNations!
You will get an authentic Italian atmosphere. Our location is next to Ostbahnof, so it is very easy to reach!
The location is big enough inside and has a terrace! Depending on the weather, we can be inside or outside. Of course, we are planning our party outside because we are allowed to be there till midnight or even 1.00 in the morning!
This evening, we are going to start at 7.30 pm, there will be "The Southern Skies", a band coming from Frankfurt which you can find on FB, our DJ will follow. (SHY Instagram: @shymusic.official)
As always, this event will be a wonderful opportunity to reconnect with old friends and of course make new ones. We encourage you to chill out and mingle with other InterNations members from around the globe.
If you like, just invite your friends to join us, they will pay as not registered members.
=====================================================
If you like to give us a hand with the registration process on the event day and be part of our team, please send one of the hosts a message. InterNations will reward you with two months of complimentary Albatross Membership for your support.
=====================================================
And as always, bring only positive vibes, more details will follow!
We are looking forward to welcoming you in few weeks!
InterNations Ambassadors Munich
Living the InterNations spirit - Nobody stands alone!
InterNations is constantly growing and for many guests, this will be their first event. Please be welcoming and introduce them to your friends. Live the spirit of connecting global minds to ensure that every member has a lovely time. Thanks!
InterNations provides the infrastructure to organize activities. The voluntary organizers do not represent InterNations as vicarious agents. In the case of gross negligence by the organizers, InterNations therefore does not accept any legal responsibility for resulting damages. Neither InterNations nor the event organizers assume liability for any loss of or damage to personal property, nor shall they be held responsible in the event of financial, physical, or emotional damage. Organizers and attendees of in-person events agree to adhere to any official health guidelines and local COVID-19 restrictions.