InterNations Essen August Official Event – We Are Back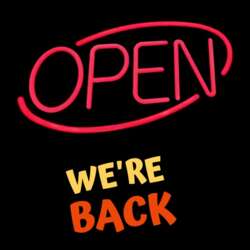 Cafe & Bar Celona Essen
Limbecker Straße 25 45127 Essen
Essen, Germany
Hello! Axşamınız xeyir! Salam! Hallo! Merhaba! Hola! Olá! Ciao! Bonjour! Namastē! Yiassou! Privet! Nǐ hǎo! Kon'nichiwa! Cześć! Kumusta! Tere! Sveiki! ...✋
Consider this event as a pilot project. The event will reveal to us how active the Essen community is. Based on the activity of the Essen community, a decision on whether to proceed with the events or temporarily suspend them will be made.
As such, we expect a full house.
The venue is the Cafe & Bar Celona at Kennedyplatz. We have arranged for the entire second floor to be exclusively reserved for us.
I will be waiting at the venue from 19:00 / 24.08.23
❗Important points:❗
- We ask that you unsubscribe if you are unable to attend the event. That way we can more accurately calculate the number of seats needed.
- Be sure to have cash, in case payment by card is not possible there
- We welcome your desire to bring your friends (even not registered for the event) and kindly ask you to be responsible for them. To avoid a repeat of an uncomfortable situation, we ask that you make sure your friend is aware of the rules of decorum and knows how to behave socially.
InterNations Ambassador Essen
Living the InterNations spirit - Nobody stands alone!
InterNations is constantly growing and for many guests, this will be their first event. Please be welcoming and introduce them to your friends. Live the spirit of connecting global minds to ensure that every member has a lovely time. Thanks!
InterNations provides the infrastructure to organize activities. The voluntary organizers do not represent InterNations as vicarious agents. In the case of gross negligence by the organizers, InterNations therefore does not accept any legal responsibility for resulting damages. Neither InterNations nor the event organizers assume liability for any loss of or damage to personal property, nor shall they be held responsible in the event of financial, physical, or emotional damage. Organizers and attendees of in-person events agree to adhere to any official health guidelines and local COVID-19 restrictions.