InterNations Vancouver September Official Event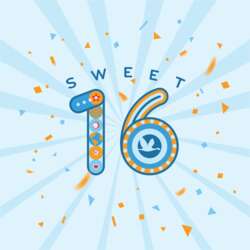 1601 Main St
Vancouver, Canada
THIS IS A PAID EVENT.
THE ENTRANCE FEE IS IN **CASH ONLY** AT THE DOOR.
Hello Members,
September is here, and we can't wait to celebrate InterNation's 16th Birthday with all of you members. Let's gather and celebrate this Birthday in style at our favourite venue, Johnnie Fox's.
This is a Friday evening event, so you don't have to worry about your hangovers the next day.
There will also be live music from 10:00 PM, so there's no excuse to party the night away celebrating.  
There will be finger food & birthday cake for all to enjoy (first come, first served).
Please reserve your space as soon as possible, as the spaces are limited.
This is also an excellent opportunity to join us and celebrate the friendships we have formed within our Vancouver community, make new acquaintances and welcome our new members. You are very welcome to invite friends to attend the event so they get to learn about InterNations and all that it offers.
If you are a new member, please let the ambassadors know, and we will make sure to introduce you to other guests. This venue will automatically charge your bill a 20% gratuity (Tip) as we are a large group. We look forward to hosting you all soon!
Nitasha Rajora & Felix J Emmanuel
InterNations Ambassadors Vancouver
InterNations Ambassadors Vancouver
Living the InterNations spirit - Nobody stands alone!
InterNations is constantly growing and for many guests, this will be their first event. Please be welcoming and introduce them to your friends. Live the spirit of connecting global minds to ensure that every member has a lovely time. Thanks!
InterNations provides the infrastructure to organize activities. The voluntary organizers do not represent InterNations as vicarious agents. In the case of gross negligence by the organizers, InterNations therefore does not accept any legal responsibility for resulting damages. Neither InterNations nor the event organizers assume liability for any loss of or damage to personal property, nor shall they be held responsible in the event of financial, physical, or emotional damage. Organizers and attendees of in-person events agree to adhere to any official health guidelines and local COVID-19 restrictions.