The Ambassador Experience
---
From Manchester to Dallas, from Aachen to Bangkok — check out our Ambassadors from around the world as they talk about their experiences with InterNations.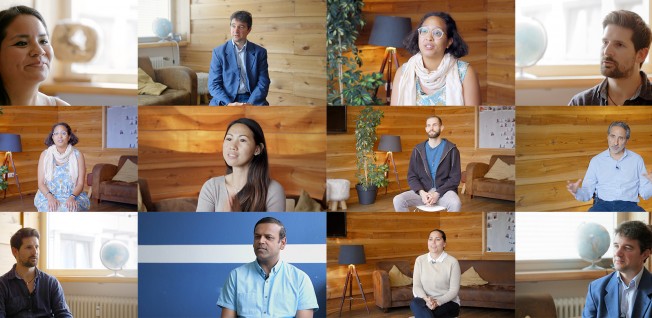 What does it take to be a great InterNations Ambassador? What can you learn in this role? What are the best moments of being an Ambassador?
We asked InterNations Ambassadors from around the world these and a few more questions — here are their stories:
---
Interested in hearing more about the Ambassador experience? Watch this series of short videos that will take you behind the scenes of what it means to be an InterNations Ambassador.
---
---
---
---
---
Learn more about some of the Ambassadors featured in these videos:
---
About Mathieu Isidro
Mathieu is an Ambassador in the Manchester Community as well as a Consul of the Manchester Motorbike Lovers Group. Born in New Caledonia to an Australian mother and French father of Spanish origin, he studied science, languages, then communication and now works his dream job, which takes him around the world! Mathieu wants expats to connect and be happy wherever they live.
---
About Sanjeeb Samanta
Sanjeeb is an Ambassador in the Dallas Community. He is originally from Malaysia and lived in Asia and Europe before settling in the US. He has been a member of InterNations since December 2012 and is a co-Consul of the Dallas Changemakers Group.
---
About Ainee Warizal
Ainee is an Ambassador in the Bangkok Community. She was born in the Southern Philippines. She speaks English, Tagalog, Visaya, and Thai as well as basic Spanish, Japanese, Chinese, and German. She loves doing sports, traveling, and engaging in social work.
---
About Muhammed Jalloh
Muhammad is an Ambassador in the Luanda Community. He was born in Nigeria to Guinean parents. After finishing his studies in South Africa and the UK, he moved to Angola in 2010. Muhammed speaks English, French, Portuguese, and Arabic. In his free time, Muhammed enjoys hanging out with friends, traveling, discovering new things, and meeting nice and interesting people
---
Recent Events Organized by Ainee and Sanjeeb and Muhammed and Mathieu
More Stories from Ambassadors Worldwide
Facts & Figures
420

InterNations Communities worldwide

905

InterNations Ambassadors representing 128 nationalities

500

InterNations Official Events hosted per month across the globe