Anniversary Spotlight — How Our Ambassadors Go ALL IN
Anniversary Spotlight — Ambassador Team São Paulo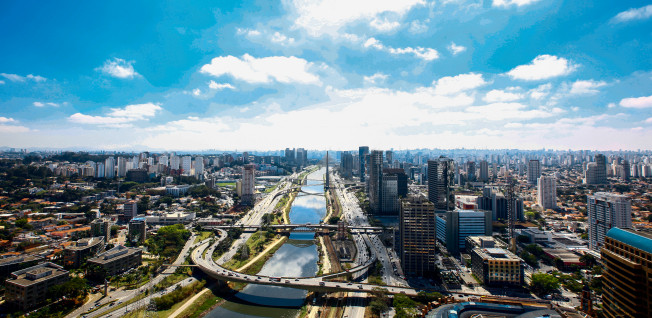 What's the one thing you want the world to know about the InterNations São Paulo Community?
Our community represents the joy of Brazil and yet the universal spirit that comes from a huge and modern megalopolis. As a Brazilian community, we are keen to share our zest for life. As a community based in a cosmopolitan and modern city, the biggest metropolitan area of the southern hemisphere, we aim to make people feel part of the whole world and enjoy life without borders. It´s all about enjoying each other's company, opening our minds, and setting cultural constraints aside.
What does InterNations mean to you?
For us, it means an open door to the whole world: a way to open our minds, free our spirits, and embrace diversity, enhancing the experience of the world for newcomers and all members.
What is one reason why people should join InterNations Events around the world?
In the very city where you happen to live at this moment, each InterNations event is an open window to let fresh air come in. You want to breathe and feel the fun, the friendship, the multiculturality, and the open-minded atmosphere. And if you travel around the world you will always find these windows where you can feel at ease at your global home.
Looking forward, what's next for the São Paulo Ambassador Team? Do you have any plans (big or small) for your community?
We are in constant evolution; after learning how to host online events we have taken the challenge of going back to organizing in-person events with full gratitude. At this point, we want to keep the best of both worlds: in-person events give us the warmth and the joy of meeting people and "feeling" them.
Online events opened up the scope of activities, including more cultural contents and thoughtful perspectives to our encounters, while integrating a greater diversity of participants. We could welcome those people that were not able to join before because of distance, schedule, constraints, or other situations, hence making our family grow through the richness of new experiences.
Now the next step is keeping all the good things that we got out of online events for in-person gatherings, developing new alternatives for the future: opening up space for different kinds of people, including more cultural and differentiated concepts to make everyone feel welcome … without forgetting the most popular and crowded alternatives. We believe we are managing to make the next step!
The theme for the 15th Anniversary is going "All IN." How does your team or community go "All IN"?
"All IN" means "everybody is welcome", without barriers of gender, culture, nationality, way of thinking, way of life … all are welcome in a global space of freedom and tolerance. Global does not mean 'homogeneous".
InterNations is a common space where diversity finds its natural place, no one feels excluded, and where each one of us, no matter how specific our interests might be, will find space to relate with people alike. In that sense, we are going to enhance our space with popular, most-liked events, as well as special encounters. We all can find our way and our corner at InterNations, we are "All IN" !
The São Paulo Ambassador team consists of:
Want to meet the team live in action? Then join them at their anniversary event:
---
Article Topics