Our Communities Celebrate InterNations' Sweet 16
Our Communities Celebrate InterNations' Sweet 16

By Elena Born
From birthday cakes to fancy parties, our communities went all out this month celebrating 16 years of InterNations. Let's take a look at some of the event and activity highlights and find out what else was going on across our communities this September.
From Delicious Cakes to Tacky Tourist Outfits: Our 16th Anniversary
InterNations Antwerp got together for an amazing birthday party at the iconic and exclusive Cocon. Members gathered there to toast to InterNations, spend time with their friends, and participate in a tombola. What a wonderful way to celebrate our Sweet 16!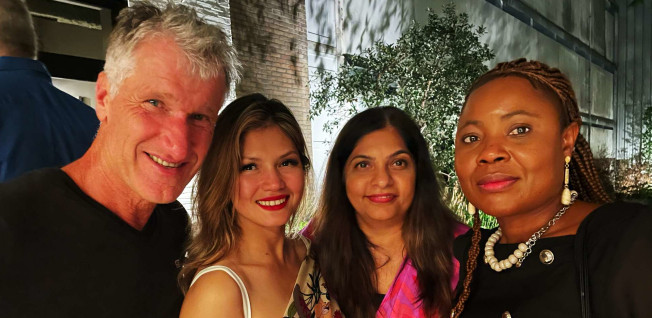 A beautiful pool bar was the destination of choice for expats and global minds in Amsterdam. They celebrated our Sweet 16 there in style! The dress code was white, blue, and orange, our signature colors. There was the usual welcome drink and a surprise raffle, and, of course, no birthday is complete without a birthday cake!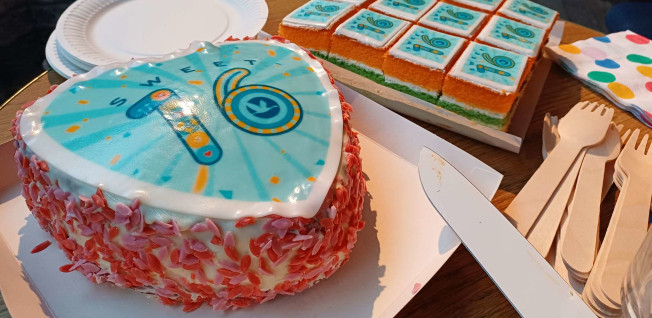 East met west at Hanoi's Sweet 16 party in the Old Quarter. New and old friends gathered for a fun birthday dinner at Maazi, a restaurant serving delicious Indian and Western food. It was the perfect place for our members to socialize, have fun, and celebrate in a cozy environment.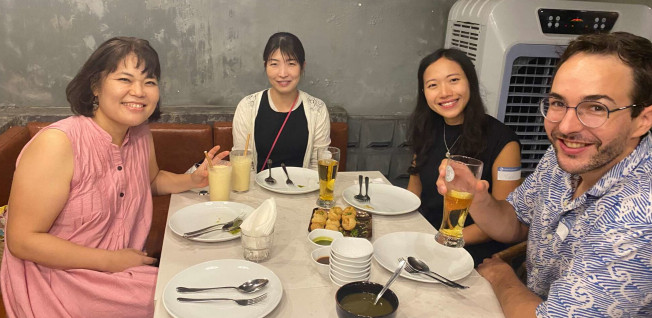 For our 16th birthday, InterNations Guangzhou went all out with a fancy birthday event at a luxurious five-star hotel bar. Attendees there were dressed to impress. Highlights of the party included a live band, a lucky draw, and a choice of delicious snacks — not to mention great company.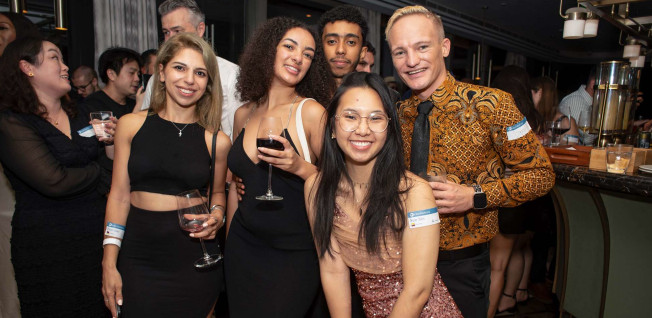 Our Bangkok Ambassador came up with a fun birthday dress code: traditional Thai attire or tacky tourist. Whether they wore fancy chut thai or the dreaded socks-and-sandals combo, all guests had the chance to enter a raffle for the best-dressed guest. What a fun get-together!
The San Francisco Explorers Group chose a getaway to Angel Island to celebrate 16 years of InterNations as well as the start of the fall season. After a scenic ferry ride, the group set out on a hike with a beautiful view of the bay. An after-party at the end of the trail made it a perfect Sweet 16.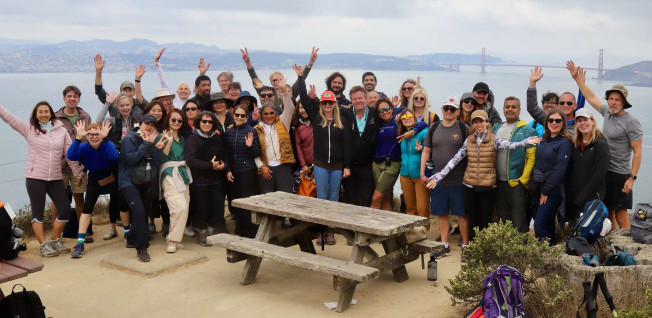 Although September is soon coming to an end, we're not quite done with the birthday celebrations yet. On Friday, 29 September, the Doha 30s and 40s Group is inviting all of their members to a starry night by the pool. Enjoy the late summer vibes with great music and friends and culinary delights.
Exploring with (New) Friends
Many of our members enjoyed opportunities to discover more about their home abroad this month. The Tokyo Culture Group, for instance, visited the city's famous Yanasen area and attended the annual festival at the Nezu shrine. Food stalls, dedicated performances, and a religious ceremony made it an incredible experience.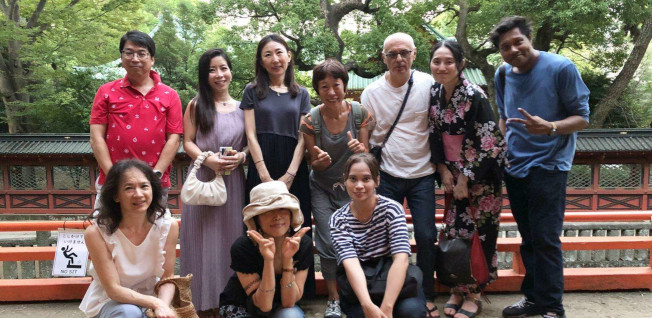 The Brussels New in Town Group took another step in exploring their home abroad this month. Leaving the city behind, the group ventured to the Castle of Freyr in Hastiere for a guided tour. Luckily, the weather was perfect, making for a lot of great photo opportunities, as they walked around the grounds surrounding the Renaissance castle.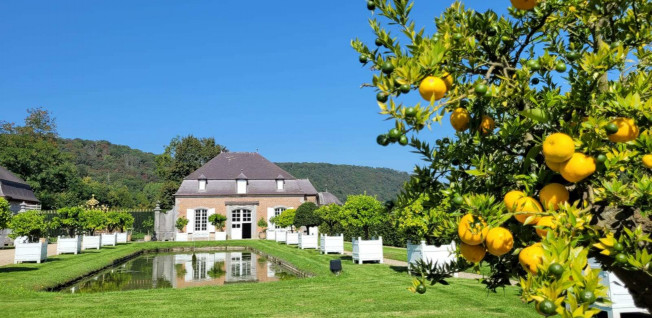 Another Brussels group, another castle tour: the Brussels Active 40+ Socializing Group visited the Château de Chimay. They explored the five main rooms of the castle and, of course, tried the famous Trappist Chimay beer as well. Make sure to check out the photo albums of both activities.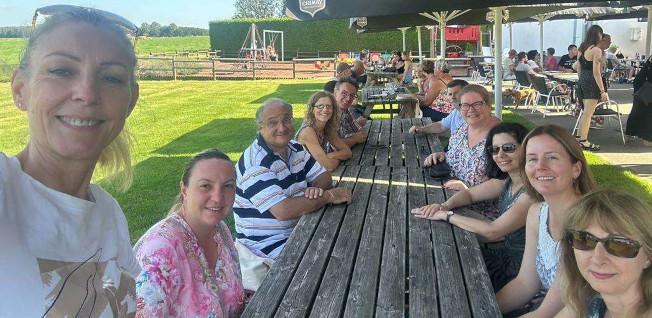 The Stockholm City Trotters are getting ready for fall with a beautiful harvest festivity. On Friday, 22 September, the group will get together at Rosendals Trädgård for a few drinks and to enjoy the beginning of this beautiful season. To make the whole activity even more whimsical, all attendees are asked to dress in fall colors.
Thank you to all our amazing Ambassadors and Consuls, as well as our wonderful members, for 16 years of sweet memories. Here's to many more to come!
Want to take the lead? If you enjoy organizing activities and sharing your interests with other members, find out how to get involved as a Consul.
---
---
Article Topics