(Re)Discovering Your Passion Abroad — Writing Your Way Out
(Re)Discovering Your Passion Abroad — Writing Your Way Out
A move abroad offers a multitude of opportunities to find or rediscover your passion, be it to embark on new adventures or cope with all the challenges that a move abroad can bring. We asked our members to tell us their story and this is Lesley Warren's recount of how she discovered her love (and talent) for writing.
I moved from Cardiff to Frankfurt two years ago to start working as a translator. A languages graduate and an obsessive reader, I've had a lifelong love affair with words. However, I was primarily focused on reading and translating the words of others. I'd dabbled in creative writing but never taken it seriously.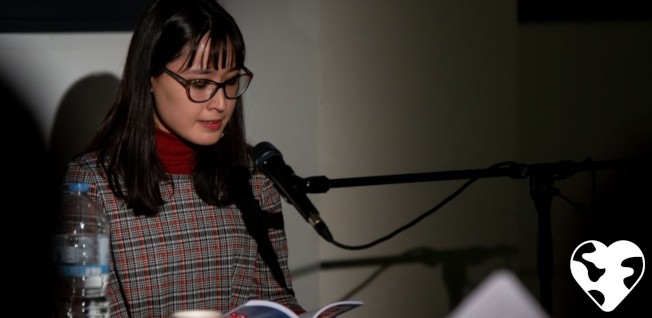 Unfortunately, the big city and I got off on the wrong foot. Reeling from housing issues, work pressures, racially and sexually-motivated confrontations, and a messy break-up, I sought refuge in extracurricular activities. Although I attended many generic meet-ups, something was lacking — I found that you never saw the same people twice, meaning that no meaningful bond could be developed, and it became tiresome to do the whole "my name is… I'm from… I've been here for…" introduction over and over again. I pushed myself to stick it out for two years, as many colleagues said that was about as long as it took them to find their "niche".
Thankfully things looked up when I stumbled upon the Frankfurt Creative Writing Group. I attended with trepidation the first week, but the leader was warm and welcoming and the exercises we did — mock interviews, letters to our future selves, rolling a dice with images on each side — gave rise to wonderfully diverse narratives produced in bursts of concentrated creativity. From then on, I was hooked! I'm now one of the regulars. The group has a core of around 50 regular members and many others who come and go, dropping in when they are able to do so. Some of us work for an hour at a time in the "Shut Up and Write" corner, solidly concentrating on one piece we've been cultivating for months or even years, while others create new pieces using a variety of exercises. We've critiqued each other's work kindly but fairly, cheered each other to the finish line of NaNoWriMo (National Novel Writing Month — the aim is to write 50,000 words in 30 days) and shared favorite books, but we've also had crazy karaoke nights and parties, and helped each other move house.
It's been a joy and a privilege to watch the group blossom into a network of friends. We recently published an anthology of our work, raising funds for an AIDS charity in Frankfurt, and read our pieces aloud at an open mic night — a wonderful achievement we're extremely proud of.
"If you write, you are a writer" is something I heard in the group during those first few weeks, and I chose to believe it. As things stand, I've written an entire novel and am actually ready to seek a literary agent in order to be published — something I would never have dared to believe could be possible a few years ago. It's all thanks to the Creative Writing Group, whose members have worked their magic and transformed Frankfurt into a place of endless possibilities.
Get to Know Lesley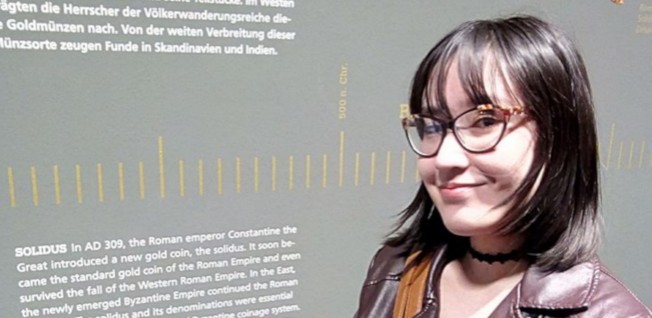 What is your favorite aspect of the passion you shared with us? Has it changed your life in any big way?
The best aspect of my writing is how it has opened new doors for me. Through the group, I've branched out into new activities and gained in confidence. For instance, I have played my guitar compositions with a writer friend who is an immensely skilled musician — another thing I would never have pictured myself doing before — and recently participated in a 'round table' discussion on writing topics in front of the camera. I think the biggest way in which my passion has changed my life is that it's made me see myself in a new light — as someone who can adapt to new situations and thrive in a creative environment.
Tell us how your passion allowed you to make new friends or meet anyone you normally wouldn't have!
The writing group is a mixing pot — hugely international and all-inclusive in terms of ages, origins, experiences and backgrounds. But we've all got something in common — from engineers to opera singers, we are all united by a passion for the written word. It's fascinating to go for lunch after a Sunday writing session and learn about someone else's field of work, their influences and what makes them tick.
Why did you join InterNations? Has InterNations helped you pursue any of your passions?
Having lived abroad before, I knew that getting to know new people would speed up the settling-in process, which is why I joined InterNations. The site's easy-to-use format and variety of groups encouraged me to attend Stammtisch events where I could practise my German and chat with many other newcomers from all over the world, as well as getting acquainted with great restaurants and nightlife spots. I also discovered great stand-up comedy nights and live poetry readings through the site, which were a great, non-intimidating way to try something new.
Why do you think it's important for people to have a passion?
It's all too easy for life to become an endless repetition of work, sleep, repeat. I would hate to suddenly look back in ten years' time and feel I had nothing interesting to show for it. My passion is an escape from the daily routine, a comfort when times get tough, a way to switch channels mentally, and a key part of my identity as a creator. It gives me a sense of purpose and challenges me to keep growing and setting myself goals. I would encourage everyone to explore their interests and find something that really resonates with them — it's a wonderful way to enrich your life and develop as a person.
Are you curious about how other members (re)discovered their passion abroad? These are the other finalists of our story contest:
---
---
Article Topics