Thank You to My City — Europe
Thank You Madrid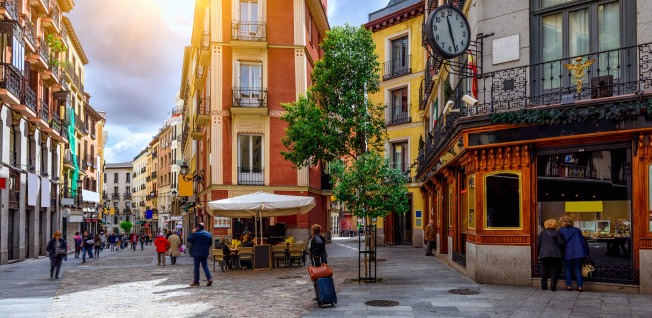 Dear Madrid,
I've heard you haven't been well recently and just wanted to let you know I'm thinking of you! My heart's broken to know that a tiny virus has brought you to your knees; to see your beautiful streets empty; to see your people scared and isolated and your hospitals full.
I know you as being vibrant, full of life, exuberant, inclusive. When I think of our times together, I remember you so generously showing me a good time. I've visited your museums and art galleries. I've eaten at some of your amazing restaurants and stayed in your incredible hotels too. I've danced till the early light of morning in some wonderful venues. I've enjoyed your beautiful parks. You've given me a home and an income during our time together.
Yes, we've had our difficulties — traffic jams, pollution, strikes, and protests. There was even a time when I thought our relationship was over. I wondered whether I should leave you, but you called to me and won my heart back.
I am so happy to see that you're slowly recovering. Your people are slowly venturing out again to enjoy each other's company in your presence. Your businesses, big and small, are slowly opening again. People are now picking themselves up with your help. And together we're returning to the joys and beauty that you originally gave us.
I'll do my part to make sure that the world knows how wonderful you are.
Madrid, I love you!
Love Ali
About Ali Gordon:
I am a "Brit in Madrid" and have been living and working here for 14 years now! I live in the city centre with my two guinea pigs who also get out and about in the city with me from time to time! I am doing the best I can to share the wonderful city of Madrid with the world! Please do come and see for yourselves and do look me up when you come over!
---
Article Topics