Thank You to My City — Global
Thank You Houston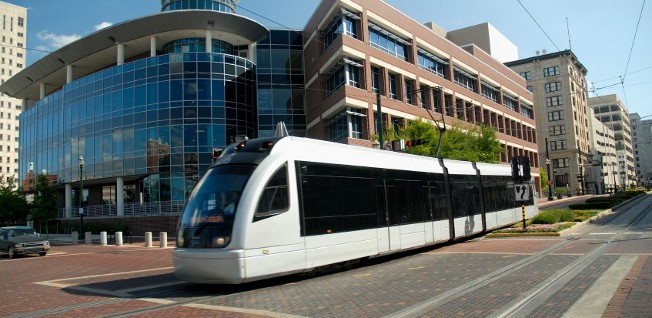 Houston is the city of my love and marriage. When I married my fiancé in Houston and set up a household, we were both new to the city. I moved from Toronto, and he had moved a few months earlier to Houston for work. We were then, and still are, in awe of the sprawling parks and the winding expanse of the lake skirting around downtown with its skyscrapers, signaling engineering ingenuity and landscaping of an avantgarde city rooted in its rich history (not unlike Toronto). But undoubtedly, Houston is world renowned for its Space Center, as well as its history of space exploration. Yet, the most interesting secret is Houston's vibrant community, international and diverse in enriching cultures (again, not unlike Toronto). Yet, the feeder roads, endless highways and twisting patterns of road belts with their overpasses unnerved me at first — though I had once prided myself on my skillful driving prowess, navigating Toronto's endless traffic prone roadways. But gradually over time, the seamless roadways of Houston have become familiar like hearty channels of city life, and with its ebb and flow of traffic signal a robust economy. I chose to set up a home in a green and wooded suburb, with booming bistros, alluring cuisine, lush greenery speckled with deers, horses, and chirpy birds. Our current lifestyle of working from home is awesome, but when I choose to go to midtown and downtown, city life enthralls me with musical concerts, exotic cuisine, and inspiring business networks.
I am most grateful to the COVID-19 vaccinations administered to me and the wider Houston community, efficiently and cost free, by the Houston City Administration. It was early in the year 2021, without long waits and queues or strife. I am also blessed to be in Houston's wooded parks and meandering lakeshores that enliven communities with fresh air, and long serene walking trails that nourish the body and soul. A wooded suburb in Houston is the perfect place to be, to write poetry or even a business briefing, reflect on business strategy, and quietly work to get that important presentation ready for the boardroom. Aside from Houston's natural retreats and relaxing spas, I am very thankful for the enriching cultural variety of our community with its delectable mix of cuisines, and a wealth of music ranging from jazz, blues, pop, classics, salsa dancing beats, experimental theater and ballet shows, where international business and trade networking happens.
Notably, global connections in Houston happen outside the skyscraper offices.
Houston has certainly made me wiser, training me to learn every bit of the way about myself, about my peers and surrounding communities as well as the wider world. The most important lesson of Houston is to unlearn former bias and prejudices and learn new lessons of love and friendship. Every person I meet has something unique to offer, a unique perspective to share or a value to teach, to lead me onward in making my choices and informed decisions.
Venilla Rajaguru is an educationalist, with over two decades of work experience in corporate and non-profit sectors. Her published works include news features, research articles, and poems. She is the former editor of British Council journals, Literature Alive and Focus on English, published between 1995-1997. Her research interests encompass maritime boundary issues in the Indo-Pacific, resource extraction, Space governance, and International Law. She has served as the Chair of the Ocean Frontiers Research-Working Group for Science for Peace, Canada, 2015-2020. Rajaguru is also keen to develop business services and ethical toolkits in the competitive area of Intellectual Property Management. In line with her enterprising spirit and management experience, she has founded KeyVisory LLC, a business advisory and consulting firm. She now lives and works in Houston, Texas, USA.
---
Article Topics