Across the Continents: The Best Countries for Leisure Options
Across the Continents: The Best Countries for Leisure Options

By Elena Born
Even though choosing your next destination solely based on the leisure options it offers is probably not the best idea, your expat life shouldn't be all work and no play. Having lots of opportunities to get out and spend your free time will help you feel at home abroad and beat the dreaded culture shock — with the added benefit of finding new friends.
While you can surely make the best of your stay no matter where you are in the world, some countries are just more popular for their leisure options than others. Take a look to find out which countries offer the best leisure options on every continent.
The Mediterranean Favorites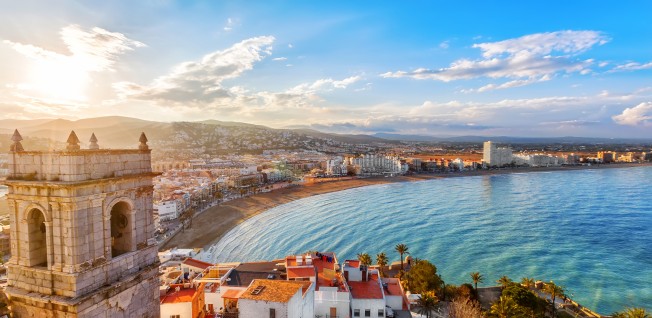 In Europe, Spain and Portugal are among expats' clear favorites when it comes to spending their free time. In Spain, an astonishing 93% are happy with leisure options in general, and 88% say the same about Portugal. This is not surprising, considering the beautiful beaches and the laid-back lifestyle in the Mediterranean. Barcelona alone offers a lot of opportunities for leisure, with its location at the Mediterranean Sea and landmarks such as La Sagrada Familia. The Spanish capital Madrid and its Bernabéu stadium are a must-visit for football fans from across the world. And, of course, you shouldn't miss the beautiful beaches and landscapes of the Canary and Balearic Islands. As one Dutch expat puts it: "It is just such a wonderful place to live, so dynamic, so beautiful... for now Mallorca is my home!"
Portugal is similarly popular, with its easy-going way of life. According to a British expat, "there are many outdoor activities to do here. It's a beautiful country." The beaches at the Algarve, for instance, are the perfect place for surfing, body boarding, and kite surfing. Hikers might be drawn to the area around Porto where the country's only national park is located, while cyclists can explore the Douro Valley. Lisbon is another popular spot among surfers, although it is, first and foremost, known as a cultural and gastronomic hot spot.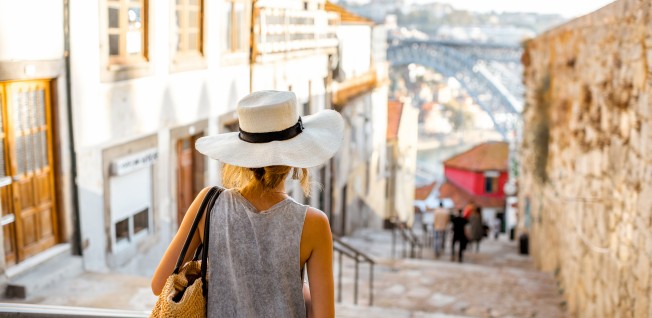 Of course, the weather on the Iberian Peninsula is a big selling point as well, with 96% and 94% positive responses for Spain and Portugal, respectively. One expat from the UK points out that "the weather [in Portugal] makes for a lovely family life with children".
Winners of the Americas
Mexico, the home of antique Maya ruins and Spanish colonial cities, is also a favorite destination of expats and tourists alike and a clear favorite among expats who appreciate many opportunities for spending their leisure time. According to the Expat Insider 2018 survey, 88% of expats enjoy leisure activities in Mexico in general, while 86% are happy with their socializing opportunities. The Día de los Muertos (Day of the Dead) celebration in November is a great way to get to know your local friends a little bit better and experience Mexican culture first-hand. If you like to get out of the cities, the Hierve el Agua waterfalls in Oaxaca are a great place to visit. History enthusiasts should not miss the ancient ruins in Monte Alban and Tulum, for instance. One expat from New Zealand says it best: "The country is incredibly beautiful and there are so many amazing and unique places to visit."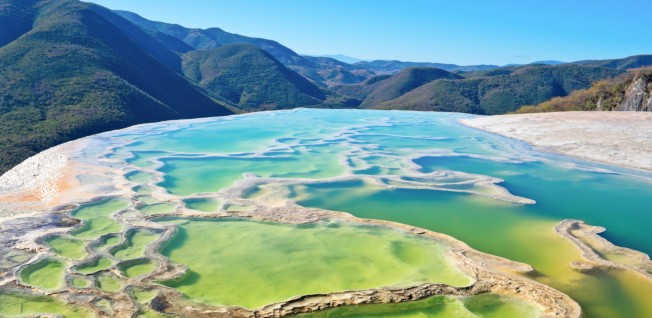 Another popular choice in the Americas is Costa Rica. Although much smaller than its neighbor to the north, it is still among the top five countries for its leisure options. A whooping 93% of expats enjoy the country's leisure options in general, while 82% value it for the socializing opportunities and leisure activities. Nature sports enthusiasts will feel particularly at home in Costa Rica: zip-lining, hiking, and wild water rafting are wildly popular there. However, it's also a great destination to explore water sports like surfing and stand-up paddling.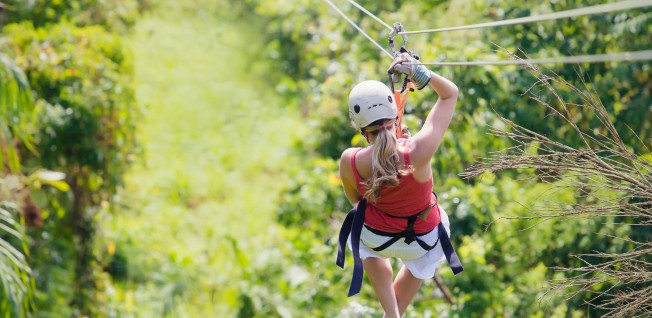 One Swedish expat lists both the "beautiful nature" and the "nice weather" as Costa Rica's main selling points. Overall, 95% of expats in the country are happy with the latter.
Down Under and the Land of the Long White Cloud
Down Under, expats are also particularly happy with the many opportunities to spend their free time. Nine in ten expats living in Australia (90%) are satisfied with the available leisure activities. The climate and weather are popular among 85% of expats in Australia, and nearly eight in ten (79%) enjoy their socializing and leisure activities. Indeed, a Swiss expat mentions the "beach lifestyle, easy-going locals, and nature" as some of the benefits of living in Australia, while an expat from France lists the "climate, positive attitude, and many opportunities for outdoor leisure activities" as some of the country's main selling points. Be it a visit to the Sydney opera house, snorkeling in turquoise waters, or exploring the Australian outback, there are hundreds of things you can do to spend your free time, meet new people, and discover your passion.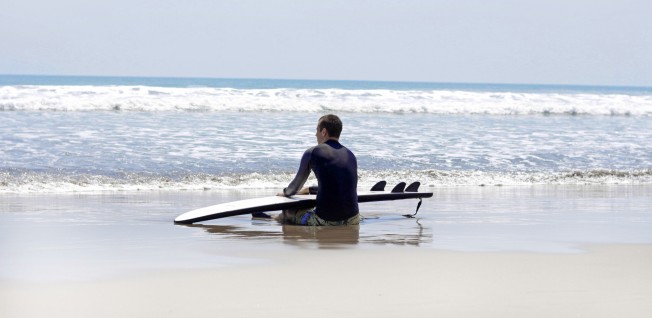 Australia's neighbor, New Zealand, doesn't get quite the same praise for its climate and weather — "only" 77% of expats rate this factor favorably. An expat from Australia points out that "the weather and climate in Auckland are terrible. It rains often and it's not very warm." Although fewer than three in four expats (73%) rate the socializing and leisure opportunities favorably, the land of the long white cloud (which is the most common, although debated, translation of Aotearoa, the Māori term for New Zealand) is a popular destination.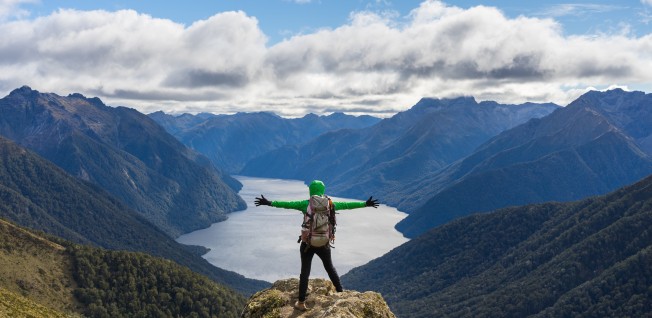 Expats appreciate the available leisure options in general, though: more than nine out of ten expats (92%) give New Zealand favorably ratings for this factor. Wherever you are in the country, you are never more than a three-hour drive away from the beach, and the country's nature is breath-taking. Adrenaline junkies might also appreciate the fact that New Zealand is the birthplace of commercial bungee jumping and zorbing. The country is often referred to as the home of extreme sports and offers a variety of exciting outdoor activities. If you'd rather not jump off a bridge with a rope tied to your legs or be pushed down a hill in a giant hamster ball, you can explore New Zealand's caves and canyons or go wild water rafting, for example.
Favorite Spots in Asia
Among expats in Asia, Thailand is the most popular destination when it comes to leisure options. Aside from the climate and weather, which 85% of expats are happy with, just under six in seven (85%) appreciate the country for its leisure opportunities in general. Slightly below that, 78% of expats are happy with their opportunities for socializing in Thailand. "Bangkok offers such a variety of experiences," an expat from Australia says, and a German expat points to the "great travel opportunities, the cheap cost of living, the food, and generally the adventure of living abroad" as an advantage of living in Thailand.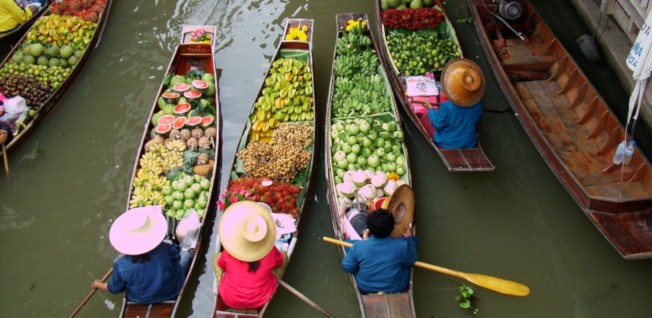 The country is already famous for its beautiful beaches and delicious street food, but it has so much more to offer. A great experience for those seeking an adrenaline rush, the Flight of the Gibbon in Chiang Mai is a zip line park with over six kilometers of zipline and the perfect place to have some fun and experience the country's rainforests. If you are looking for a cultural highlight, you should explore Bangkok's floating markets or visit the ruins of Ayutthaya.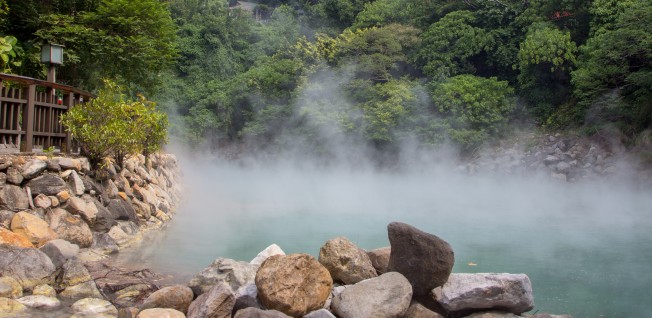 Taiwan, another Asian expat favorite, impresses expats with generally great leisure options and many opportunities for socializing — respectively, 87% and 82% of expats rate these factors positively. Aside from Taiwan's famous night markets, there are lots of things to do across the state, from a visit to the hot springs to a rafting expedition in the valleys of Huealien Mountains. Although the climate and weather leave some people disappointed, with "only" 67% positive ratings, others list this aspect as one of Taiwan's main selling points: the "all year outdoor climate, ability to live simply, and environmentally friendly" and the "general feeling of well-being in the sunshine and seeing the blue ocean every day" are the highlights of living in Taiwan for one Irish and one British expat, respectively.
Africa: More than Safaris
The African continent also offers many opportunities for leisure and South Africa is a clear expat favorite. Especially the great weather in the country meets expats' approval as more than nine in ten (92%) rate this factor favorably. "The climate is perfect," one British expat points out, "and the opportunities to experience wildlife are immense." It's thus not surprising that 83% of expats appreciate the available leisure options in the country.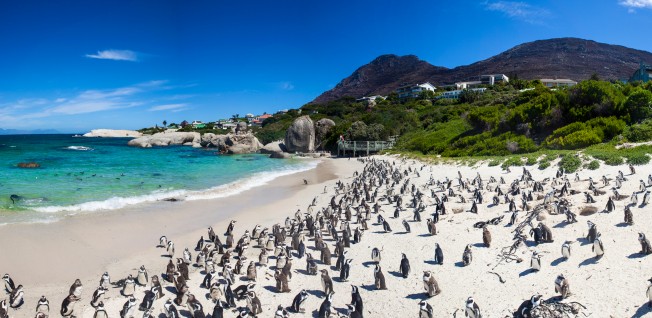 If you like the outdoors, the Table Mountain offers a great view of Cape Town, while the Drakensberg is a great place to experience some of the most uninterrupted nature in the country. Boulders Beach in Cape Town is the place to go if you want to meet some penguins, and safaris can be booked at Kruger National Park.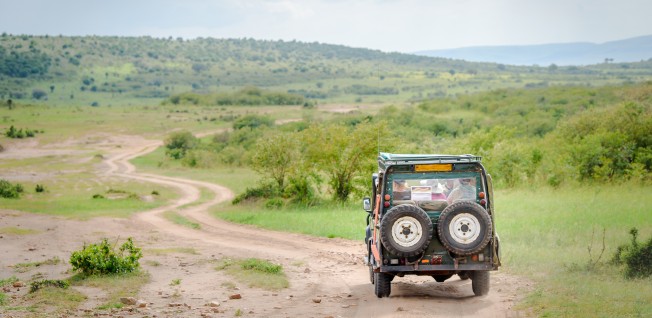 Kenya and Uganda are also well-loved for their climate and weather — 93% and 91%, respectively, gave this factor a positive rating. This is also why one Pakistani expat in Kenya lists the "climate, weather, nature, and friendly people" as upsides of the country and a British expat in Uganda praises "the natural beauty of the place".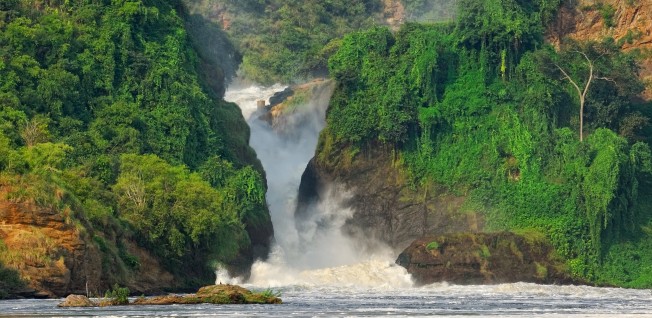 Nearly three in four expats in Uganda (74%) appreciate their socializing and leisure options in the country. Being home to the tallest mountain range, the source of the largest river, and the largest lake on the continent, Uganda is a country of superlatives where adrenaline junkies and outdoor enthusiasts will feel right at home. One Canadian expat, for instance, appreciates the country for "the number of different things to do from art to fitness to outdoor activities". In Kenya, two-thirds of expats (67%) are very happy with the available leisure options, such as safaris, hiking opportunities, and different water sports.
---
---
Article Topics