Best Places to Celebrate New Year's Eve
Best Places to Celebrate New Year's Eve
Expats may find themselves celebrating New Year's Eve in a new place every December. Many also travel specifically to experience the coming of the new year abroad. There are plenty of places to choose from, and this article nominates a select few as the cream of the crop.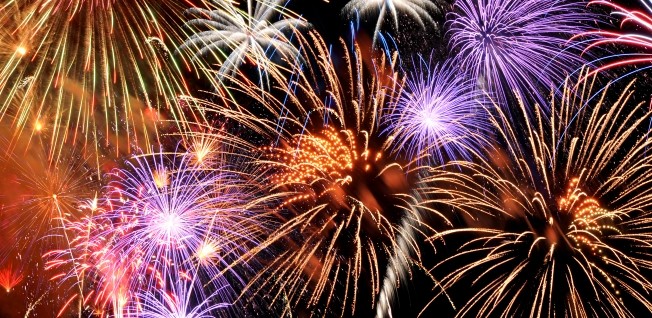 For whatever reason, you may be looking to spend the last day of December somewhere around the world. Maybe New Year's at home has grown dull. Maybe your yearning for a New Year's adventure is bubbling. Or, maybe you are a globetrotter whose bucket list needs a few more items. In any case, here's a look at four fantastic places to celebrate New Year's Eve.
So without further ado, let's open the envelopes. The winners are:
For the Fireworks: Dubai, United Arab Emirates
Fireworks have been synonymous with New Year's Eve for a long time, but where are they fired best?
We could go in a lot of different directions here, but there's no need to get cute; the explosive display put on in Dubai is unparalleled. Officially. Last year, the spectacle lasted all of six minutes, and according to the Guinness Book of World Records, the first sixty seconds alone shattered the previous record for largest fireworks display.
Needless to say, it will be interesting to see if the 2014 exhibition will top last year's marvel. My gut tells me Dubai will, once again, go above and beyond. Undoubtedly, this is where you should go if you want to celebrate the coming of the new year with the biggest bang since, well, the beginning of time.
Honorable mention: The Times Square Ball Drop in New York, USA
For the Festivities: New Orleans, Louisiana, USA
For many a party animal, New Year's Eve is the Super Bowl of parties. The turn of the calendar is indeed cause for celebration, and the pop of the champagne plays a perfect second fiddle to the harmonies of the fireworks up above. New Orleans plays host to the most magnificent symphony of all.
The streets ooze with joy and jubilation as people are giddy with excitement for the night's amusement. On Bourbon Street and in the rest of the French Quarter especially, the celebrations are in full swing all day. Enjoy exotic drinks and embrace the vibrant music seeping throughout the masses. It's a fantastically festive day that no one who's anyone should miss out on.
Bar none, New Year's in New Orleans is as fabulous as it gets. Host of ten NFL Super Bowls, the city of New Orleans knows how to throw a party, and you're invited.
Honorable mention: Champs-Elysees in Paris, France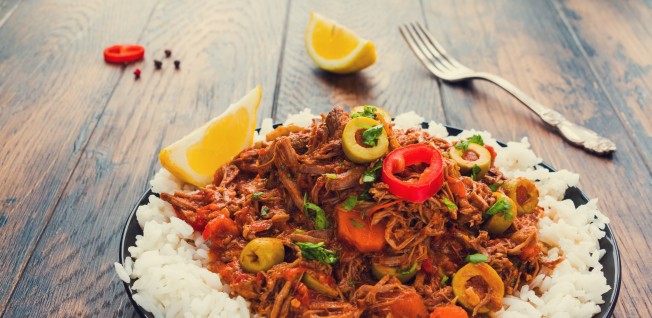 For the Food: Havana, Cuba
This one obviously has a lot to do with taste. Regardless of palate, though, an elaborate dinner is a central part of most New Year's celebrations. Of course, delicious food can be found all over the world, but to me, the Cuban kitchen takes the cake.
Cuban cuisine has seen all kinds of influences, which its flavors reflect. A lot of dishes are seasoned with sofrito, a blend of black pepper, garlic, oregano, onions, and green peppers. The thought of this combined with lemony marinades for all sorts of tender meats has my mouth watering all over the place.
The icing on the proverbial cake, however, is the fact that, for New Year's, it's Cuban custom to roast a whole, entire suckling pig. Where I come from, this is a true treat. But Denmark's way too cold in winter to pull it off, so it's reserved for festivities in the warmer months. For me, the envy is real.
I'm not one to travel for the food myself, however, but if you appreciate a good meal and are looking to see in the new year abroad, I'm sure there's a piggy waiting for you in Havana.
Honorable mention: Seafood in Accra, Ghana
For Your Family: Tivoli, Copenhagen, Denmark
Yes, as a Dane, I am biased here. But believe you me when I say that Tivoli is a magical place. Many parents prefer to spend 31 December with their kids in relatively calm and easy fashion, and even young pairs of love birds roam the park on the last evening of the year.
White snow (usually) lines the streets and paths, and you can get crunchy roasted almonds and all sorts of hot drinks in the dozens of small kiosks, perfect for the chilly December afternoon. Let your kids be mesmerized by the various theatrical shows that are performed on the many stages around the amusement park.
For a cozy, cheerful, and romantic New Year's Eve, there's no place like Tivoli.
Honorable mention: Songkran Festival in Thailand (in April)
You can celebrate New Year's Eve anywhere, of course, and these are but a few highlights around the world. Alas, as some of you may know, I myself will be at home celebrating with my friends (and jumping off chairs).
See you on the other side! And don't forget to wear your safety goggles!
---
---
Article Topics