Expat Grief — It's Time to Talk
Expat Grief — It's Time to Talk
Life abroad can be amazing at times but when you lose a loved one back home it's always going to be challenging. You end up in a situation where you're living two lives simultaneously and it can be very easy to alienate yourself in your new community, which can lead to many problems later on.
In March 2019, my grandmother passed away. This was a difficult time for my family as she had lived with us for 13 years and had had a huge impact on my childhood. I had to travel home three times within a month which was a stressful experience. I felt like I couldn't concentrate on my work as I knew that, by Thursday evening, I would be traveling home again. However, I learned how to cope with this experience in different ways.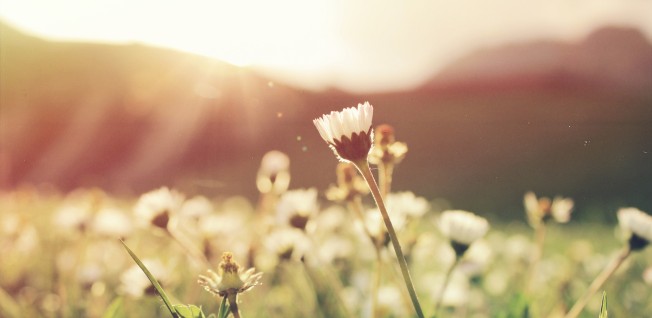 It's Important to Express How You're Feeling
It's no secret that everyone deals with grief in different ways, but for me it was really important to not go through it alone. While you may be new in your community, there will definitely be people who are more than willing to listen and offer support. I was relatively new at my work and at first, I found it hard to speak to people about it as they didn't know my family at all. But after a while, I noticed I felt much more relaxed as soon as I started telling my colleagues about what was happening back home — almost like a huge weight was lifted off my shoulders.
I think its also important to note that your employers won't treat you any differently when you're grieving. It's become something of a social construct — a subconscious voice telling you that your employers will think you're weak and you can't carry out your responsibilities. However, my experience was completely different, and things got a lot easier at work as soon as I started explaining how I was feeling.
Keep Yourself Occupied
This might sound like a crazy idea, but I actually returned to work the day after my grandmother passed away. When living abroad, you are usually far away from your family, therefore staying at home for the day would have made me feel more alone — whereas at work, I had people to talk to throughout the day. I found it really useful to keep myself busy at work, so that I wouldn't feel stressed about having to go home on the weekend.
In difficult times like these, its essential to look after your mental health. You've probably heard these suggestions thousands of times already but it's so easy to neglect important daily things such as staying active, meeting with friends, and eating properly. I was surprised by how much my mood would change after spending time outdoors or socializing. It's also important to check in on your friends regularly. You never know what they may be going through and just a short conversation can go a long way.
The Daunting Task of Facing Reality
For me, the reality is that my grandmother won't be there to greet me with open arms next time I come home and coming to terms with this is without a doubt one of the most challenging parts of the process. I think this is something everyone has to deal with individually, there's no set time frame for how long it'll last or whether it'll stay with me for the rest of my life.
One thing that has really helped me with this is the idea of pride. My grandma would never shy away from telling me just how proud she was of me — and now it's my turn to continue this by making the most of my time abroad in the best way possible. Your loved one wouldn't want you to change how you act because they're not around anymore, so keep them in mind in everything that you do.
The process of losing a loved one is something that is very difficult to fully understand, but it's something we will all have to experience at some point in our lives. Everyone grieves differently but there are some things that have really helped me come to terms with it while being away from my family. The importance of expressing how you're feeling and maintaining contact with your social network is something that I cannot stress enough.
In loving memory of Megan Hargreaves 1924–2019
---
---
Article Topics