Expat Tips: Find Yourself a Tandem Partner
Expat Tips: Find Yourself a Tandem Partner

By Monica Hide
Whether you're learning a new language to ease your time abroad as an expat, or you're practicing for an upcoming vacation, a great way to improve your conversational skills is through a tandem exchange. In this article, we've covered all the basics on what a tandem partner actually is and how to make the most out of having one.
So What Exactly Is a Tandem Partner?
While many people associate the word "tandem" with the bike built for two, or partner skydiving, it can also be used to describe a form of language exchange. What all these meanings do share in common, however, is that to actually make progress you both need to work together in unison.
This method of teaching has been around for many years and is a really great way to improve your verbal communication outside of a classroom environment. Usually a tandem exchange consists of two people who are native speakers in each other's target language meeting up to benefit from each other's skills.
Where Can I Find a Tandem Partner?
Tandem partners are not enchanting mythical creatures living in a forest, but just ordinary people — so finding yourself one should be rather straightforward. In fact, you may already know a few people that speak your target language and might want to improve in / learn yours too! For instance, if you work in a multicultural office, you might have a colleague or two you get along well with that you could ask, or alternatively, there might be someone from your local sports group.
If nobody springs to mind, don't worry! There are many resources online which can also help you find a tandem partner. You can try using a tandem app to find a partner to talk to online or meet up with in person. There are also many country-specific tandem websites which allow you to find your next coffee partner, so it might even be best to search online for tandem partners in your country.
At InterNations, we also have a special category for nationalities & languages in the Groups section, which allows members to find activities created with their specific target language in mind!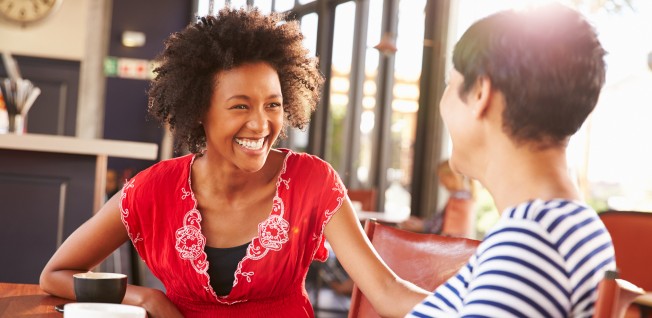 Good Traits to Look For in a Tandem Partner
Ideally with tandem it works best when you meet on a regular basis so you can make good progress and recap on what you've learned from previous conversations. So it's one thing to find someone who speaks your target language, but it's another thing to have great and bountiful conversations together!
When looking for a tandem partner, it's often best to find someone who has similar interests to you, that way you can talk about familiar ground and it will be like meeting up with any other friend. If you're messaging someone online, in your opening conversation mention your favorite movie or a hobby of yours so the other person gets a good idea about what you're like. Another important thing is to find someone with a similar weekly schedule as you. This might seem obvious, but it would be a shame to put in all that effort for a quick 15-minute chat.
Lastly, for a fair exchange, it is very important to find someone whose foreign language skills are at a similar level to your skills in your target language. A tandem exchange works best when you already have the foundations of the language but want to improve. This means you should already know how to form sentences and have a general vocabulary. If you don't, you might find you can't communicate at all!
Getting the Ball Rolling
Don't be shy to reach out to people and make the first connection. If they're someone you already know, explain to them that you'd love to improve your language skills in their native tongue and invite them for a coffee or drink sometime. More often than not they will be elated to know you're interested in their language and culture and will respond positively.
Once you've found someone who is willing to meet up with you, you should make plans on how the arrangement will work — for example, you might want to speak English one week and then Spanish the next. Alternatively, you could swap every half an hour, but whatever you decide, just ensure that there's an equal balance.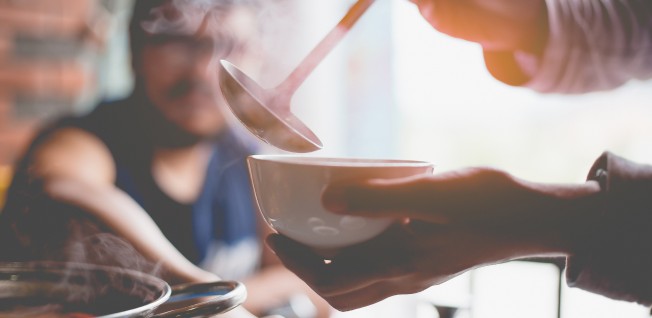 Making the Most of Your Time
To make the most of your language exchange, it is best to sometimes mix up the activity and get yourselves doing something different. For instance, after you've gotten to know your partner some more why not invite them over to cook with you? Not only will the new environment provide fresh stimulating conversation, but you can also educate them on your home culture's cuisine!
If you and your tandem partner are not culinarily inclined, another idea could be to watch a movie together in one of your target languages. Afterwards you could swap languages and discuss the plot and what you enjoyed about the movie.
To see the rest of this ongoing video series with our resident expat expert Lauren, visit our Facebook page. There you can share your feedback with us or even ask for advice — we may just use your question as the starting point for the next video!
---
---
Article Topics