Festive Fun Around the World: December at InterNations
Festive Fun Around the World: December at InterNations
By Anna Covell
Office Christmas parties have moved to Zoom, the guest list for in-person New Year's parties has been severely curtailed, and the latke-to-person ratio at Hanukkah celebrations has improved significantly. The festive season certainly looks different this year!
All around the globe, members of our InterNations Communities have proven that this change does not have to be a bad thing. From theater-lovers lifting curtains on a festive play reading, to New Yorkers once again welcoming everyone to their city for a New Year's party to remember, online events open doors to experiences beyond our own communities. Let's take a look at how our members are celebrating the season of goodwill this year!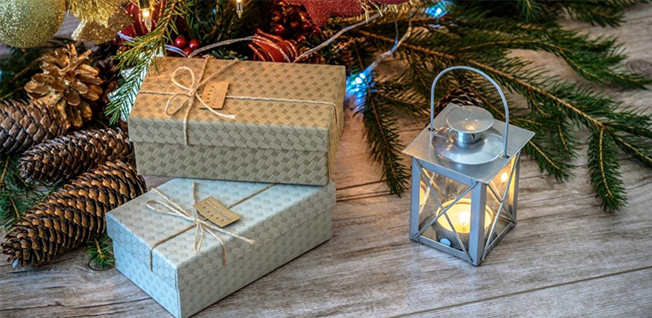 Virtual Connections — Bringing People Together Online
Our mobile phones, laptops, and tablets have become our best friends this year — or at least made it easier to stay connected with our best friends in the real world! As we move into the festive season, many of our communities are making the most of the opportunities that the internet provides for catching up with old friends, as well as making new ones.
On Saturday, 5 December, the Budapest Ibero-American Connections Group hosted an activity that approached Christmas from an international angle. With discussions on hot topics, such as why Santa's robe is red, and what the candles on our Christmas trees represent, members were invited to share what Christmas looks like in their own countries. As people sat down to prepare for a visit from Papá Noel, Santa Claus, Viejito Pascuero, or San Nicolás, we are sure that they had a great evening, and learned something new! We would like to offer our thanks to activity hosts Charo Berjon and Judit Vinkler for organizing the event.
Over in Stockholm, members are invited to come clad in their best (or worst) Christmas jumpers, and meet up with their friends for a virtual Christmas party. This InterNations Official Event will take place on Thursday, 17 December, and promises to be a night of great festive fun for everyone. With music, games, and Christmas tales from all over the world, this seems like a great excuse for a glass of Glühwein (mulled wine). Thank you to our InterNations Ambassador in Stockholm, Johannes Joergensen, for hosting this celebration!
Many of us have found new talents and passions over the past year. For those who would like to take their monologuing outside of their bedroom walls and share the joy of acting with others, the Düsseldorf Performing Arts Passion Group has organized a virtual reading of Charles Dickens' A Christmas Carol. If you see yourself as something of a Scrooge or have simply been looking for the chance to say Humbug! to 2020, we are certain that this would be a great way to spend your Sunday afternoon. The event will take place on Sunday, 20 December, and will be hosted by our Consul, Qiao Zhang.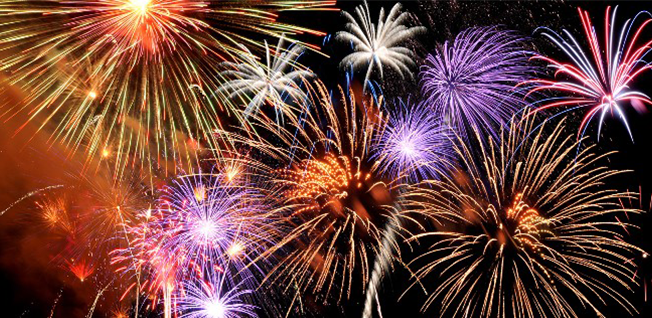 As we look forward to welcoming 2021, the New York Happy Hour Group will see in the countdown celebrations with members across the globe on Thursday, 31 December. Starting with communities in Moscow, Dubai, and Doha, the celebrations will then make their way through Europe, and finally to the west coast of the US, where members in Los Angeles, San Francisco, and Seattle will bid 2020 farewell along with anyone else still awake. This will be a very special ending to a very special year and a perfect representation of the community spirit that has helped us all through it. Thanks to the New York Happy Hour Group, as well as our Ambassadors and Consuls in communities everywhere, for your hard work in organizing this event!
Christmas Markets and Merriment
Festive in-person events have also been organized in communities where it is safe to do so. Friends have been reunited, as they celebrate the very best that their cities have to offer in this magical time of the year.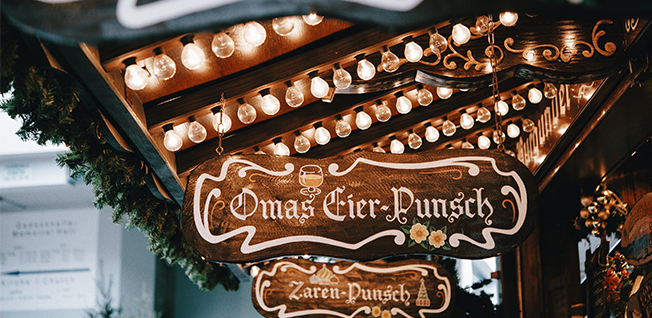 For the first time ever, there will be a German-style Christmas market taking place in Taipei City. The InterNations Taipei Community plans to visit the market on Saturday, 26 December, where they will be offered a taste of German Christmas by the holders of around 50 different stalls. From German-style sausages to delicious gingerbread, children's toys, and gifts for all the family, there will be a huge range of things on offer to help you make the most of the festive period. We would like to thank host Sandra Fu for organizing this activity!
Over in Copenhagen, members of the New Vegan Friends Group met on Sunday, 13 December to check out the Christmas market scene. Members were encouraged to come along to a lesser-known part of the city and pick up some gløgg to keep them warm as they took in the various workshops and food offerings on offer in the Christiania district. This looks like it was great fun and an excellent opportunity to experience local Christmas tradition in Copenhagen!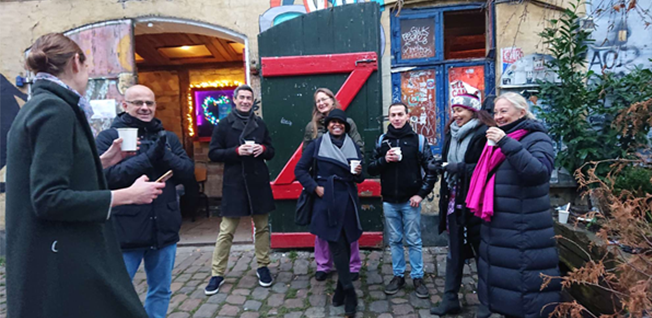 Rather than the traditional street food that we expect to see on offer at Christmas markets, members of the Sydney DinnerNations Group are choosing to celebrate Christmas Eve in style this year, with a 5-star dining experience. After meeting in their finest clothes in an adjacent champagne bar, members will move on to the Sofitel in Darling Harbour, where they will enjoy excellent food in excellent company — a great way to spend Christmas Eve, in our opinion! Thanks to our activity host Max Modley for organizing this event.
As we move on to think about the New Year, and all that it might bring, members in some of our communities have organized events to see 2020 out with a bang. An InterNations Official Event taking place in our Guangzhou Community will see members meet in the Grand Hyatt Hotel for a countdown celebration. Included with your ticket to this event is a great range of drinks, a magic show, live band, and the opportunity to celebrate the New Year with your closest friends within your InterNations Community. We would like to thank our Ambassadors in Guangzhou, Gisèle JI and Felipe Rufino Atkocius, for organizing the event.
In Jakarta, members are saying an outdoor farewell to 2020 from the Liquid Exchange, a wonderful bar and grill in the city. People will count down the final hours of this year in the company of friends and celebrate together as the clock strikes midnight. Thank you to Farida Ismanar, Anastasia Loblobly, and Adrian Irvananto for organizing this wonderful event!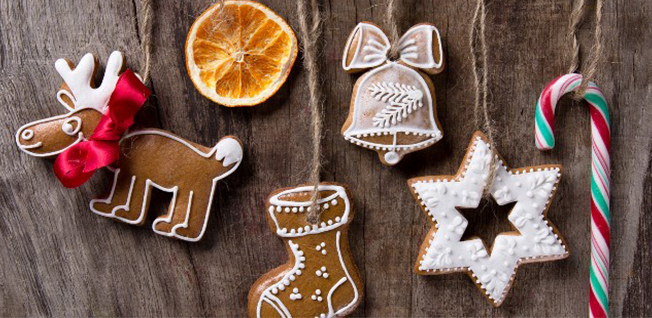 Despite the uncertainty that has been present for much of the past year, we hope that all of our members find ways to stay connected with one another, and make the most of the opportunities provided by this very special season.
Be sure to check out the events calendar to see what's going on in your own community — or worldwide, virtually — over the next few weeks!
---
---
Article Topics