Five Must-Read Books for Expats
Five Must-Read Books for Expats
Living abroad is an experience which is full of highs and lows, from total wonder and curiosity to loneliness and confusion. Sometimes understanding how others have coped with living abroad, new surroundings, or simply feeling lost can be helpful in allowing us to come to terms with our own emotions. Here are five books that capture the whirlwind experience of expat life, the intrigue of foreign cultures, as well as the importance of global literature.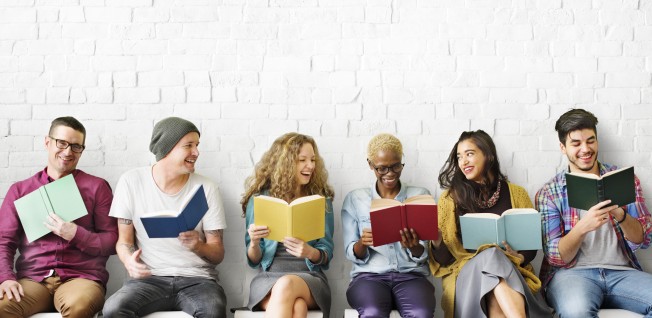 Me Talk Pretty One Day by David Sedaris
This collection of autobiographical essays centers on the author's experiences of growing up with a lisp, of life in New York, and finally of moving to France. The book is divided into two sections: The first is entitled "One" and focuses on Sedaris' upbringing and anecdotes from his life in New York. The second section, appropriately named "Deux", explores the author's life as an American in France. The author chronicles his desperate attempts to master the French language in a charming and funny light. His take on life abroad is intelligent, witty, and insightful.
This book is well worth a read for anyone who has ever faced a language barrier while living or visiting a foreign country, which is basically everyone. From exploring French stereotypes of Americans to his first day in language class, Sedaris' experiences are very relatable if slightly exaggerated.
Reading the World: Confessions of a Literary Explorer by Ann Morgan
This one is for all the global minds, worldwide citizens, and travel nomads out there. Reading the World (or The World Between Two Covers: Reading the Globe as it was renamed for publication in the US and Canada) is an assortment of interlinked essays by Ann Morgan. The book is based on her blog, which saw Morgan, inspired by the London 2012 Olympics, challenge herself to read one work from each of the 196 (UN-recognized, past or present) countries of the world. The book does not discuss the individual works themselves but investigates the topic of global literature, including culture shock in writing, writers overlooked by commercial publishing, as well as censorship and propaganda in literature.
It provides a full list of works Morgan has read from the 196 countries, including Andrey Kurkow's Death of the Penguin (Ukraine) and The Wink of the Mona Lisa and Other Stories from the Gulf by Mohammad Al Murr (United Arab Emirates), and is particularly interesting through the eyes of an expat. Not only does exploring literature broaden our literary horizons, discovering more about the culture of your host country can shed some light on its society and people, helping you feel at ease in your new surroundings and gain a better understanding of the world around you.
The Caliph's House: A Year in Casablanca by Tahir Shah
A dark comedy of sorts, The Caliph's House: A Year in Casablanca tells the story of Shah's decision to relocate his family to Morocco. Inspired by a childhood holiday in the country, Shah purchases a run-down, dilapidated mansion with the intention of renovating the building and restoring it to its former glory. There are of course many challenges, mishaps, and adventures along the way. From cockroach infestations to the supposed existence of Jinns (magical spirits who haunt empty houses), the author and his family really have their plate full when it comes to the challenges of expat life.
The family have their share of bad luck and their experience of living abroad is no doubt extreme. However, the struggles, experiences, and ultimate sense of achievement that Shah describes is something all expats will be able to relate to.
A Field Guide to Getting Lost by Rebecca Solnit
This book is a little more abstract and philosophical than the other works on this list but is still worth a read. Solnit explores the positive as well as negative aspects of being lost, both in a physical and mental sense. A philosophical journey of discovery, this book is perfect for anyone living abroad who might be feeling a little lost in their new surroundings or unsure of what the future might hold. In her opening chapter Solnit instructs us to:
Leave the door open for the unknown, the door into the dark. That's where the most important things come from, where you yourself came from, and where you will go.
A useful lesson for anyone currently living abroad or thinking of moving abroad: sometimes the not-knowing or the sense of unease is part of life's journey. Solnit's book provides some interesting questions and answers for those of us who might still feel unsettled or disorientated in their new surroundings.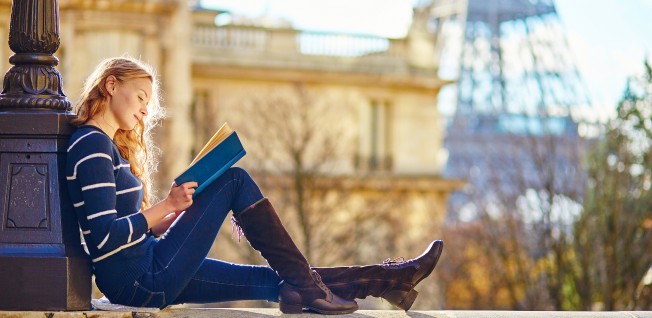 Alice's Adventures in Wonderland by Lewis Carroll
First published in 1865, the novel tells the story of Alice and her adventures in the fantastical Wonderland. One day, while in the park, Alice overhears a strange talking rabbit with a pocket watch and decides to follow him. Down a rabbit hole she falls into the magical Wonderland where she meets a host of extraordinary characters. Although the novel was written for children, it is still as entertaining and enlightening when being read by an adult.
Living abroad, getting used to a new culture can sometimes feel like you've fallen "down the rabbit hole" and resurfaced in a completely unfamiliar setting. Yes, I will admit, it is unlikely that you will come across talking rabbits, mad hatters, or Cheshire cats during your time abroad, but the challenges and adventures that Alice experiences in Wonderland are probably more relatable than you might think. From feeling confusion and loneliness to wonder and curiosity about your new surroundings, culture, and people, the book presents emotions and situations (albeit fantastical situations) which almost every expat has experienced to a certain degree and in a certain sense.
---
---
Article Topics