Five Must-Try Traditional Activities around the World
Five Must-Try Traditional Activities around the World

By Bethan Rees
With ever more frequent travel, many activities and cultural habits have gone global, gaining worldwide popularity. However, what could be better than getting an authentic experience of these traditional pastimes in their country of origin? InterNations takes a look at just a handful of the traditional activities the world has to offer. You could take one up as a regular hobby or simply give them a try while you're living in or passing through one of these countries.
1. Salsa Dancing in Colombia
Latin America is a lively and colorful blend of countries and cultures, with music and dance running through its core. In Colombia, in particular, salsa rhythms seem to be the heartbeat of the nation, with the city of Cali renowned worldwide as Capital de la Salsa. Practically all Colombians know at least the basics of salsa dancing — children are brought up listening to Latin music, and salsa bars and clubs are a key part of Colombian nightlife. Whether you're moving to Colombia or just visiting, you don't want to be the only one with two left feet! Salsa tuition can be relatively inexpensive compared to lessons in Western countries — around 250,000 COP (83 USD) for 15 hours of lessons — making it a fun and active way to meet new people and immerse yourself in the local culture.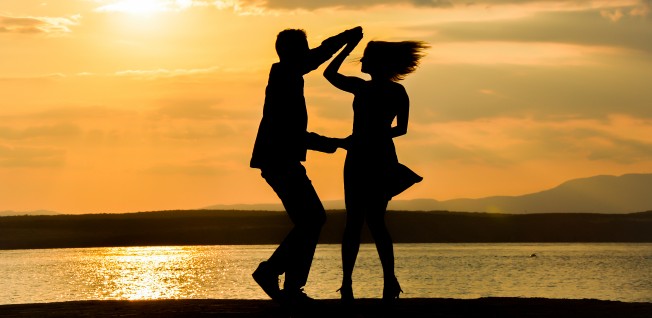 2. Rajio Taiso in Japan
A long-standing popular tradition in Japan is the morning exercise ritual known as raijo taiso — or radio exercise. This ritual is a form of body weight exercise — calisthenics — which is practiced outdoors en masse each morning, with the routines and music being broadcast nationwide on Radio NHK. It i's so widespread that almost all school children use the broadcast as a warm up for their physical education classes, while businesses often encourage their employees to take part as a way of destressing and boosting team spirit. Despite the growth of the modern fitness industry, it has remained popular since its introduction in the 1920s and is still practiced daily by around 27 million people. If Japan is your current or future expat destination, why not consider joining the locals and adding this to your morning routine?
3. Hammam in Morocco
The rich and diverse Moroccan culture is full of charm and enchanting tradition. One of its longest standing traditions is the hammam — public baths and steam rooms. Regularly used by much of the population, the cleansing ritual is intended to leave your skin glowing and healthy. More than just a place for cleansing and hygiene however, hammams act as the hub of many communities. Hammams are not just for locals though: anyone is welcome to go, with the experience becoming increasingly popular with tourists and expats alike as a healthy place to relax.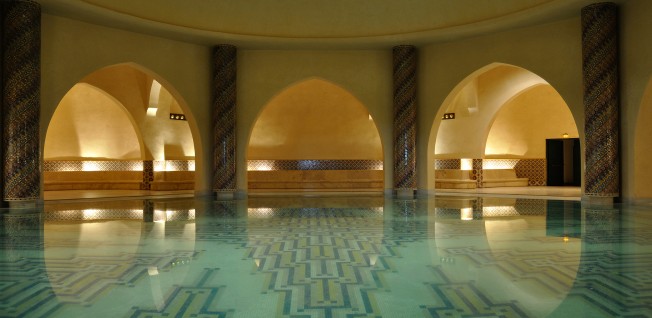 4. Ballet in Russia
Although ballet originated in 15th-century Italy, it became the prestigious art form we know nowadays thanks to the influence of Russian ballet. Russia is home to a number of world renowned ballet companies, including the Bolshoi Ballet who you can see at Moscow's Bolshoi Theater. The country has also seen the premier of some of the most globally recognized ballets, including Swan Lake and Sleeping Beauty, as well as producing some of the biggest names in ballet. As an expat living in Russia, a trip to see the ballet is a must-do, but ballet is not just an activity for spectators. As a form of exercise that teaches discipline and improves strength as well as creativity, parents the world over choose to send their children to ballet lessons from a young age. If you are an expat parent in Russia, why not take advantage of your location, and sign your youngsters up to ballet classes? Or perhaps even have a look for adult classes and grab your dancing shoes!
5. Drinking chai in India
As the world's second largest producer of tea, an essential part of daily life for much of India's population, is the consumption of "masala chai" — a milky tea drink flavored with various aromatic spices such as ginger, cardamom, and cinnamon. The drink is vastly popular, with most Indians starting their day with a cup of the flavorsome brew, either making their own at home or enjoying one of the infusions prepared by the numerous chai wallahs (literally "tea person") on the streets. The fragrant drink is often served in single-use clay cups — great for the more environmentally-conscious expats amongst you. Chai is also enjoyed in various forms outside India, with adaptations of the drink popular in many Western countries — if a chai latte is currently your mid-morning pick-me-up at home, why not switch to the authentic masala chai if India is your next destination?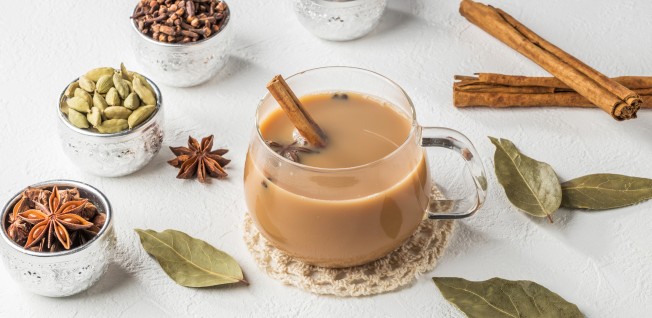 ---
---
Article Topics