Five Ways to Overcome the Winter Blues
Five Ways to Overcome the Winter Blues
By Alina Anto
Are you having trouble these days to get out of bed and out into the cold? Don't worry, you're not alone. Winter blues is real: it's called Seasonal Affective Disorder (SAD). But instead of dreading these dark winter months, you should make the most of them. Here are five tips to learn to embrace the season.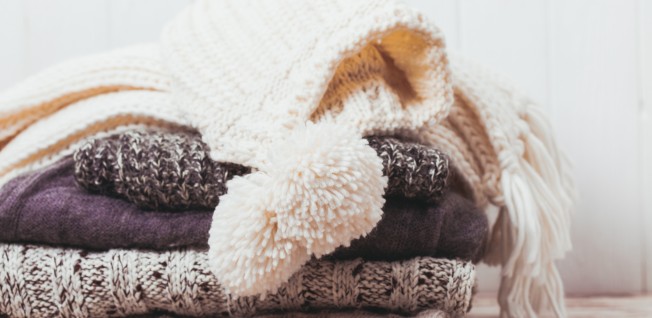 Winter is here. The days are short and cold and the nights are longer and even colder. Our motivation went on a break to Cuba and it is not easy to get up in the mornings. Being outside in the cold is frustrating but staying inside is as well. If you're feeling a little down this time of year, you might want to try our tips for staying happy in winter and make the best of this season.
Welcome Winter — In the Right Clothes
As essential as it sounds, nothing can make the chilly winter months more pleasant than the right winter clothes. One of the worst things about this season is constantly feeling cold in every single part of your body: be it your toes almost falling off because of your soaked boots, your hands too cold to hold your phone because you forgot your gloves again, or the constantly running nose. The key to staying warm and dry in winter are warm clothes. Investing in good gear is essential to get through the cold winter months. Hand warmers for your pockets also come in quite handy. In the end, we all know: there is no such thing as bad weather, only bad clothing.
Enjoy What Winter Has to Offer
Even though winter is cold and you probably aren't too keen on spending much time outdoors, there is also a fun side to the season. There are many fun things to do in winter, with the go-to sports being skiing or snowboarding. But that's not all! Snowshoeing, sledding, ice skating, ice fishing, igloo building, and many other exciting activities are waiting for you to try them! And to keep good memories of the season, why not head outside on a photo expedition of the beautiful winter landscape? You have a choice: either stay inside and let the cold get you down, or go outside, enjoy these winter months and learn to appreciate them.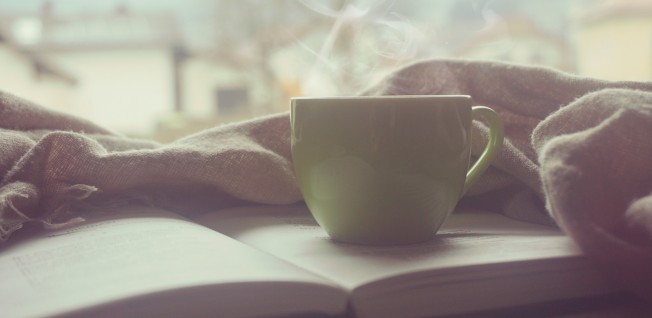 Enjoying the Cold — The Warm Way
If you still can't be convinced to go outside, appreciate that you do have the possibility to stay indoors. While people often feel guilty for staying inside in the summertime because they think they need to appreciate the sunny weather, this is not the case in winter. Spending a day in your pajamas, reading a book with a hot tea by your side and a warm blanket to cover you is perfectly acceptable. And just so you don't miss out on the winter wonderland, grab your blanket and a hot chocolate and sit on your front porch and enjoy it from a warmer place.
Hygge — The Danish Way of Coziness
The Danish know winter well! In Denmark, winter is very long, cold, and dark. During the freezing winter months, the sun rises not before 08:30 and already sets by 15:30. Nonetheless, Danish people are one of the happiest populations in the world. You might wonder why and the answer is simple: their concept of "hygge" (pronounced "hoo-gah"). Tricky to translate, it could be described as creating a warm atmosphere and enjoying the good things in life with good people.
The warm glow of a candle is "hygge", for example. But "hygge" is more than just a physical thing. It's a mental concept; a feeling involving a warm atmosphere, food, thick socks and a toasty fire, and above all, the company of your loving family and friends. So why not try it out? Cuddle up with a good book on the couch and some candles lit, or get together with your dearest and nearest friends for a game of Monopoly and enjoy the season!
Staying Happy and Healthy
Even though winter is all about indulging in comfort foods like a hearty stew or mac and cheese, it is in fact better to pursue a healthier diet in winter. Eating healthily will keep your happiness levels high. It is also advisable to get your vitamin D and B12 levels checked. Especially vitamin D is linked with depressive episodes and a low level can worsen your mood swings. Furthermore, keeping your vitamin levels up will not only help you to stay happy and healthy but also strengthen your immune system. Last but not least: go on long winter walks. Even though it might be freezing outside, a long walk is a great way to get your recommended steps in, as well as appreciate the beauty of nature in winter.
The winter months might seem like the bleakest and darkest time of the year, but this doesn't mean that you can't be warm, cozy and content during this time. These five tips are just the beginning of how to have a happy and healthy season. Embrace the positive sides of winter, such as a warming hot chocolate and the dazzling winter wonderland called nature!
---
---
Article Topics