From a West Island to an East Island Girl!
From a West Island to an East Island Girl!
There are many hidden gems in the Caribbean region, and I hail from one of them — or two if you want to get technical — the beautiful twin-island republic of Trinidad and Tobago. A few years ago, my life was at a standstill, being in the same job for over ten years. Whether one would call it fate or just pure coincidence, I worked for the Japanese government. Although it was a rewarding experience, it was clear to me that some changes had to be made. After such a long time, the job had become mundane, and the atmosphere was inundated with "bacchanal" — you know what I mean — too many spoons trying to stir one pot. Nevertheless, there was one major advantage, I had the backstage pass to join a teaching program in Japan; a steppingstone for a better life, and I sped towards it as if Usain Bolt was my opponent. As it turned out, it was one of the best decisions of my life.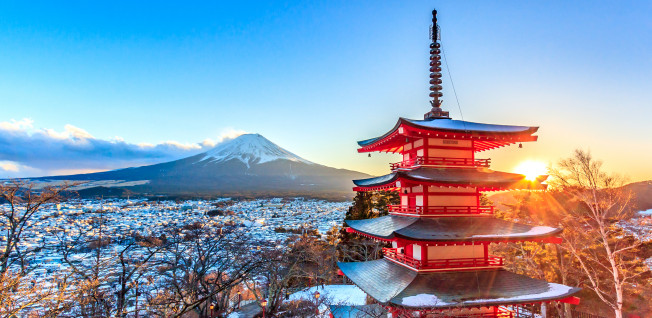 Honestly, there aren't many things that made my move abroad difficult; you could say that luck was on my side or my good karma, I'm not sure which one. Since I was a young child, I was encouraged by my parents to travel the world, so, foreign cultures weren't so foreign to me. Whether my maker had pre-planned my exposure to various cultural contexts either domestically or through foreign travel, those foundational experiences made me into a true nomad.
However, I did encounter a couple of things when I moved to Japan that required a bit of mental adjustment. The first was the language barrier. Although I had taken some lessons in the language before I came here, it was evident that more was needed in order to be truly successful at communication or even accomplishing the smallest task. The second was the higher cost of living as compared to that of western countries especially when it came to basic things like food prices. In my experience though, you can resolve these matters to a certain extent — for example, studying and practicing the language, joining social groups such as InterNations, checking out discount stores, shopping at places like Costco and splitting the bill with a friend or family member, going to a farmer's market, or even taking a look at the reduced-priced foods at your local supermarket.
Since my experience thus far has been rewarding and liberating, I wouldn't do anything differently except maybe to brush up on my language skills. I truly feel like this "was meant to be"; I hope this doesn't sound too unrealistic. Each day might seem like a challenge or an adventure depending on how you treat it. Whether you live in your own home country or as a foreign resident in another, there will always be good days and bad days but what helps me to stay strong are the many things that I have learnt and experienced thus far. Japan is a huge country with many diverse cultural contexts. To my knowledge, even the locals have alien experiences even though they have grown up here. So don't be defeated by such things as the language barrier but try to enjoy all the experiences with an open mind and you will have a fulfilling life here.
---
---
Article Topics