From Candles to Turkey Feasts — Celebrating Diwali and Thanksgiving
From Candles to Turkey Feasts — Celebrating Diwali and Thanksgiving

By Elena Born
It is already the middle of November, which means it is the time for us to reflect upon the events of the past year and to spend some time with our families, of course. There are two holidays which lend themselves especially well to large family gatherings around this time of the year, Diwali and Thanksgiving.
Diwali is common all over the world, mostly among Hindu, Sikh, and Jain communities. It is also called the "festival of lights" and oil lamps are traditionally lit to celebrate the victory of light over darkness. For many families from Asian countries in particular, Diwali is a chance to open the doors to friends, family members, and acquaintances and to share a large feast.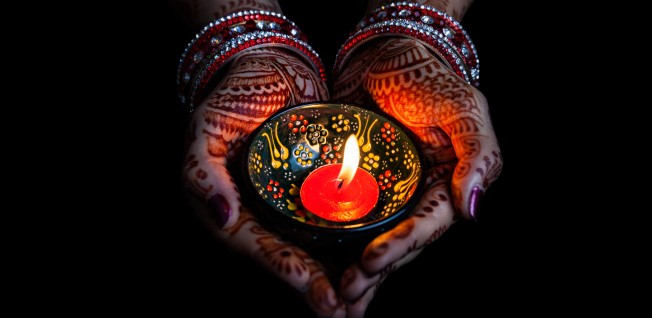 Thanksgiving, on the other hand, is a typical North-American holiday. The celebration which is mostly typical for the US, commemorates the pilgrims that landed on Plymouth Rock and how they survived their first winter only with the help of a group of Native Americans. Throughout the centuries, every family has added their own traditions and stories but what remains the same is that Thanksgiving is an important festivity, centered on being grateful and inviting others into our hearts and homes.
For many expats, these family holidays can be a tough time, especially while living in a country where they are not celebrated in the same big way. We have some options for you, though, to spend these days with other expats, have a great time, and make new friends along the way.
Lighting a Candle for Diwali
The festival of lights falls on a different day every year, being celebrated on the 15th day of the Karthik month of the Hindu lunar year. This year, it took place on 19 October and many of our communities used the occasion to share this great holiday with each other.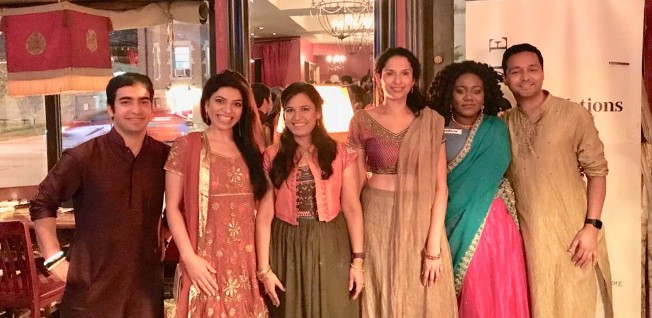 InterNations DC invited everyone to join them on Thursday, 19 October, under the motto "Diwali with us!". It was the perfect opportunity for our members to unwind and refresh before jumping into a new season. The food and drinks came with a distinct Indian flavor to mark the occasion and traditional attire was encouraged.
In Hamburg, the Indian Culture Group used the opportunity to attend a big Diwali celebration on Saturday, 21 October, organized by the Deutsch-Indische Gesellschaft. Aside from delicious Indian food — because what would Diwali be without a feast — the evening was filled with dance performances and music.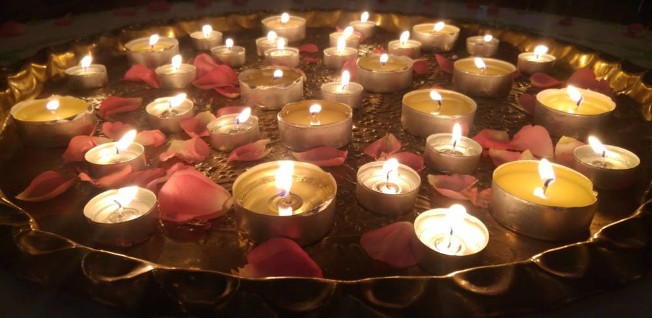 Of course, there is no reason not to celebrate the festival of lights well after the date. The Dubai Desi Culture Group attended a post Diwali gala dinner on Saturday, 11 November. The group came together at Akshar Restaurant to enjoy delicious vegetarian food and mingle with friends and friends-to-be.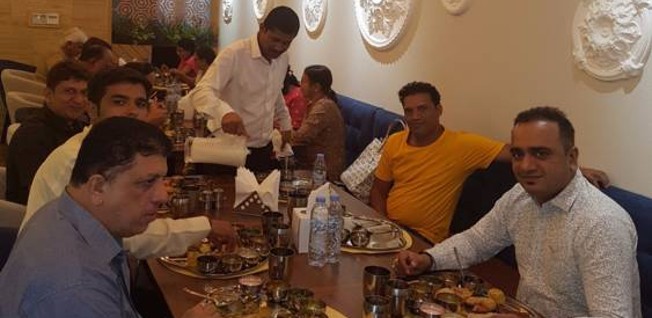 Giving Thanks and Having a Feast
Being an American holiday, Thanksgiving will of course be a big deal in our US communities in the weeks to come. InterNations DC has started off the season with a relaxed "Friendsgiving" Cocktail Hour on Friday, 10 November. This was the perfect event for everyone who wanted to spend Thanksgiving with their chosen expat family this year. Gathering at a new venue, highlights included fall-themed drink specials, fun games, and some fun surprises.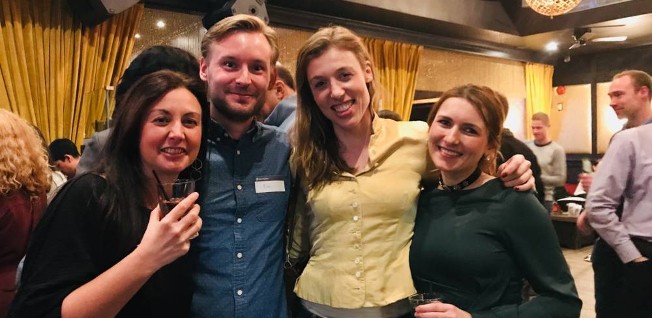 Events in Orange County and Orlando are both coming up on Friday, 17 November. Our members in Southern California will meet at the beautiful Monarch Resort in Dana Point, a perfect place right at the beach to have a great time and make new friends. Expats in Florida will enjoy the holiday at Dexter's, a restaurant known for its great food and live music and also the perfect place to reminisce about all the great moments of the past year.
Our US members will be pleased to hear that Thanksgiving has made it across the oceans and is also celebrated by some of our communities outside of the American continent.
On Saturday, 18 November, the Taipei Arts & Culture Group will forgo the traditional turkey in favor of delicious roasted duck to celebrate Thanksgiving. The group will head to one of the best restaurants for this kind of dish and share their meal family style.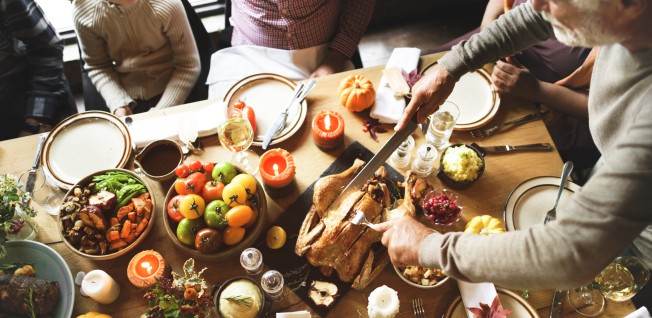 The Kuala Lumpur American/Canadian Group is meeting on Thursday, 23 November, for a traditional Thanksgiving dinner, including homemade corn bread, green bean casserole, pumpkin pie, and of course turkey. The tables will be pushed together to create a family-style atmosphere, and allow all guests to get to know each other and share their meals.
The InterNations Community in Brussels is celebrating on the same day with an all-you-can-eat Thanksgiving buffet, including all the trimmings, followed by a Thanksgiving party to dance off all that turkey and stuffing. All those who don't feel like having a fancy dinner can sign up for the party only and enjoy the company of their fellow global minds later in the evening.
On Friday, 24 November, the Jeddah Chillout Group invites all of its members and their families to their annual Thanksgiving potluck. Everyone is asked to bring along their favorite Thanksgiving dish, as well as a healthy appetite. There will be some activities for kids as well, so feel free to bring your family.
With your family or your friends, traditionally or at a fun party — there are many ways to celebrate your usual family holidays this season! Whichever you choose, share the spirit with your expat friends.
---
---
Article Topics