Global Awards 2020 Winner Interview: Wessam E.
Global Awards 2020 Winner Interview: Wessam E.
Meet our Global Award-winning Consul Wessam from Dubai! Find out the many ways in which she organizes great activities in her community, what makes them so special, and why she is so passionate about her role. Here, she shares her experience!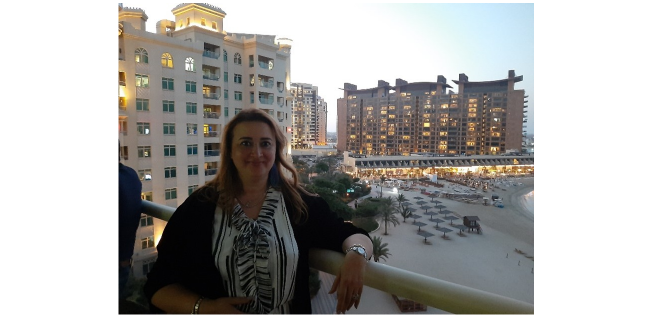 Congratulations on winning a Global Award! How does it feel?
I am very happy and excited about the award, and very appreciative to have received it. I am also very humbled to receive it.
What inspired you to get involved as a Consul in the Dubai Community?
I wanted to make sure that the time we spent as members online was used in a meaningful way to help many of us overcome the stress and anxiety from the lockdowns and change in lifestyle as a result of COVID-19.
In your own words, what is the role of a Consul?
The main role is to inspire members to connect and interact in a positive way through meaningful interactions in a safe and friendly environment.
The past year has been challenging with the sudden change to online life but you have excelled as a Consul. Since becoming a Consul in June 2020, your new Energized Group has amassed over 3,200 members to become the biggest group in Dubai. You have since become Consul of 7 groups and you hosted and attended activities almost every day in 2020, that's over 2,000 activities in one year! How did you adapt to the online experience and keep the community spirit alive?
I enjoy the online events so much, and also the friendship and surprising connections which happen online. It proves that humans can still connect and enjoy shared experiences online without ever meeting.
What can members expect from your activities?
A wide variety of topics that are presented in a quality manner, and also the ability for us to collectively enjoy our time together in a way that makes us happy and lifts our moods, and hopefully inspires us to become better human beings.
How has InterNations helped you?
Without InterNations, I would not have kept my sanity during the lockdown as it had a great role to play in keeping up my spirits. Also, I realized that we are all going through the same thing, regardless of where we live. It was a unique and collective experience for all of us to go through at the same time. I was able to manage myself better. For that I will always be appreciative.
What makes the InterNations Community so special? Why would you encourage others to get involved as a Consul?
The platform has a nice and easy to use interface which makes it user friendly. Also, the InterNations Community Engagement Specialists have been instrumental in their relentless support and guidance.
I would encourage everyone to share their unique vision on the world with others so that we can connect and enjoy our time together. We are all unique and different and by becoming a Consul, we are able to leverage that uniqueness to our benefits. It is also a way of giving back to society through helping, motivating, and encouraging each other.
Why should members join your activities?
A wide variety of excellent topics are offered daily by some outstanding speakers, so the whole experience for the speakers and members is very positive.
This interview was edited for length and clarity.
---
Article Topics